From Factory To Field: How The SoilWarrior® Is Built For You
Equipment is one of the largest investments for farm operations, making it both an exciting and stressful purchase. This is especially true when it's a new machine, involves learning new technology, or facilitates a change in farming practices. Farmers want to know they're getting equipment that's easy to operate, is reliable, and will have a positive return on investment for the operation.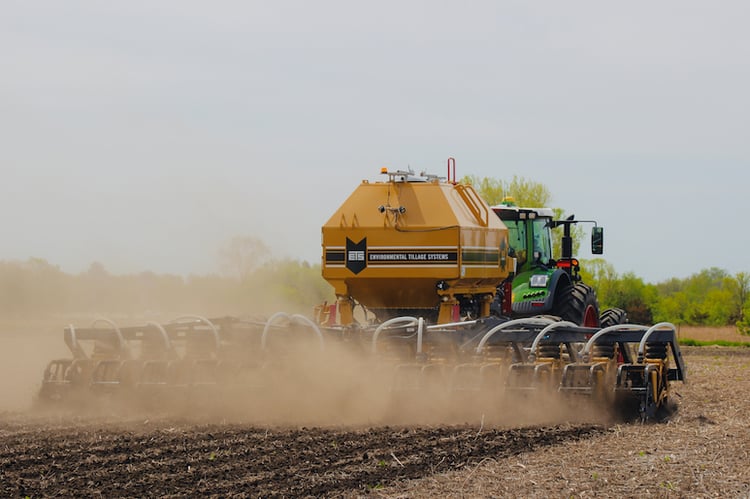 On the surface, purchasing a new SoilWarrior® strip-till system might seem like one of those overwhelming challenges. In reality, it's a highly personalized process that results in a machine built to fit your soil and the needs of your farm, backed by a team of experts ready to support you.
"Buying a SoilWarrior is like seeing a doctor who is a specialist versus a general practitioner. We are strip-till experts. It's all we sell, build and set up. We do one thing, and we do it really well," explained Brent Brueland, vice president of sales and marketing for Environmental Tillage Systems (ETS).
If you've been thinking about getting into a SoilWarrior system, here's a look at how the machine goes from factory to field.
Step 1: Determining The Solution
For many farmers the first spark of interest in owning a SoilWarrior involves seeing it in a neighbor's field, at a farm show, or searching for strip-till equipment online. Contacting ETS to talk with a regional sales manager is the best way to get started and figure out if it's a fit for your farm.
"We spend time getting to know you, your operation, and your goals to determine if and what type of SoilWarrior makes the most sense for your operation," said Brueland. "This consultation often includes a demo since most farmers want to see how the equipment works on their farm in their soil."
From there, your sales manager develops a quote based on what you need from the options available. This is a broad menu since farm operations are so diverse. Once the quote is approved and financial arrangements are made, it's time to start the production process.
Step 2: Creating A Warrior
While SoilWarriors begin with a core configuration, the final system is often unique. Before production begins, there's a consultation meeting among sales, engineering, and production department leads to ensure the machine is configured correctly, selected options are compatible with each other and it can be delivered on a timeline that works for you.
"The majority of what goes into creating a SoilWarrior is made right here in America. That along with our high-quality welds and rugged design help our machines stand up to long hours in the field," said Chris Self, ETS senior design engineer. "Our teams work closely together to ensure we understand what each customer needs and deliver to meet expectations."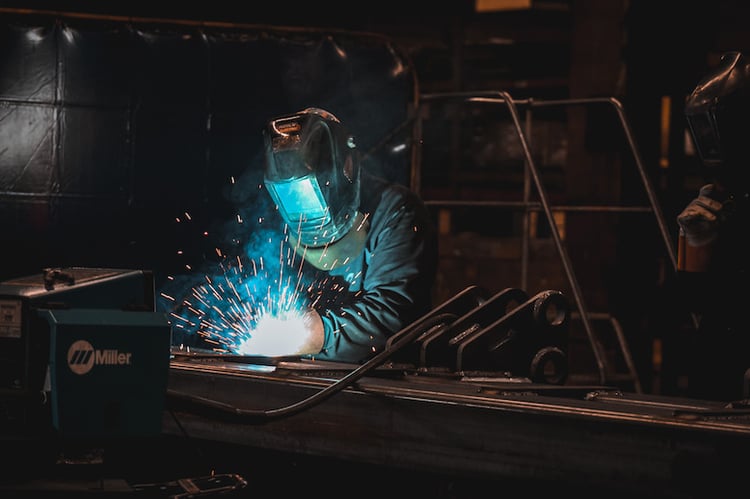 Recently, a customer needed two rows of the full unit set at different spacings to suit his controlled traffic system. The team was able to design a solution that would accomplish this and meet the needs of his unique situation. These team interactions and conversations with customers also offer excellent opportunities to explore product enhancements. For example, it's how ETS recently made its rolling basket design even more durable with a new type of mounting pin.
"We take a proactive approach to improving our products and anticipating new design needs for customers to help them make the most of their time in the field," said Self. A few other examples of this include pneumatic cylinder zone cleaners that are controlled by a button in the cab and the SoilWarrior ISOBUS control module, which allows the operator to control virtually every part of the SoilWarrior from inside the cab using one monitor.
So how long does it take to build a SoilWarrior with this level of attention to detail? Depending on the time of year and the system configuration, SoilWarriors can be built in as little as 6 weeks. Completely custom builds can take up to 12 weeks. Ordering well in advance of your tillage needs helps ensure you'll get your machine running in the field on time.
While there are still occasional supply chain challenges, supply chain manager Kevin Oja notes that strong, long-term relationships with many vendors and the team's ability to forecast resource needs helps them stay nimble. And you can expect that everyone on the production floor from welders to the assembly crew know who they're building each machine for.
"We serialize each machine with the name of the farmer or business. Our crew knows they're working for farmers and exactly who we build each SoilWarrior for," explained Tony Thompson, director of operations. "It's a very personalized process."
Step 3: Strip-tilling With Confidence
Once the SoilWarrior is complete, it's time to transport it to the farm. Each machine delivery includes set-up and up to one day of training with a field technician, so operators are ready to strip-till and apply fertilizer with confidence.
"Every farmer wants something a little different when it comes to set-up. Some who are ready to go have their fertilizer on site so we can do the full assembly and system calibration to begin applying fertilizer right away. Others have us drop the SoilWarrior off and come back to finalize the machine when they're ready for tillage. We try to be as flexible as possible. The most important thing is making sure everyone is comfortable in the seat before we leave," said Greg Nielsen, service technician.
This process also includes installing and connecting the precision ag technology in the cab.
"Our field team is technology agnostic and know how to work with nearly every precision brand," explained Nielsen. "Our precision technology lead helps the team stay proactive to be the best possible partner for our customers."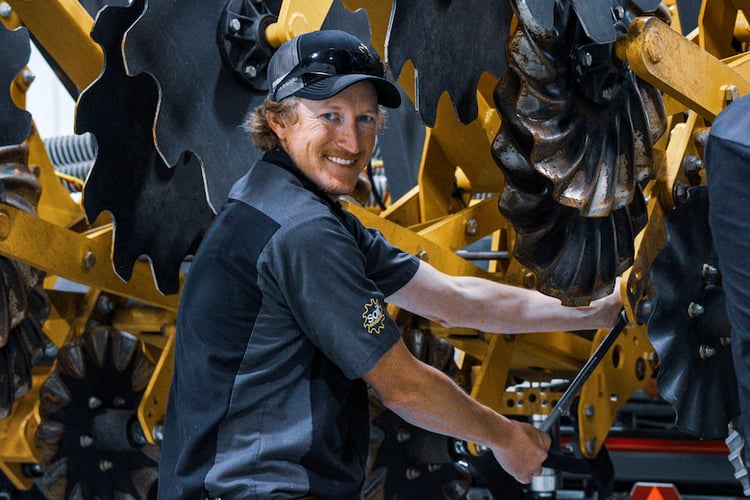 This means ETS technicians spend about 80% of their time on new machine set-up, delivery, and routine maintenance versus fixing issues in the field. However, if you do have a breakdown, need replacement parts, or just have a question about operating or maintaining your SoilWarrior, there will be someone who can help.
"We strive to ship parts out the same day customers call and get the right person on the phone to troubleshoot or head to the farm if more support is needed," said Oja. "We want new and seasoned strip-tillers to feel confident every time they get in the field and know we're here to support their success."
---
Now's the perfect time to determine if a SoilWarrior is right for you.
Call or send a message to our sales team to schedule your free consultation.