ETS Welcomes Kevin Oja, New Supply Chain Manager
With over 25 years of professional experience in the supply chain with companies much larger than ETS, Kevin Oja will help guide us into the next organizational phase.
Raised in Minnesota, Kevin attended Bemidji State University for an undergrad degree in Business Administration and continued his education with a masters of Operation and Supply Management from UW- Stout.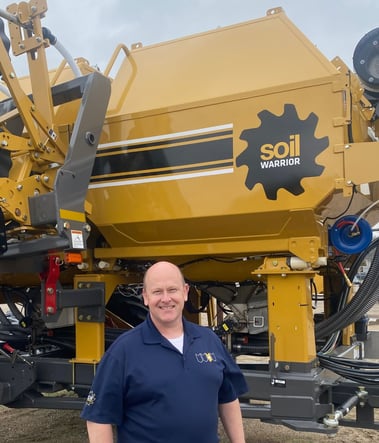 "We are very excited to have Kevin Oja joining our team," said ETS CEO, Kevin Born. "Kevin has been given awards for attitude, community service and is an exceptional talent. We consider ourselves very fortunate that Kevin has decided to work with us to bring the next level of organizational efficiencies."
ETS hired Kevin Oja to become our Supply Chain Manager at the end of February. "[Some] things that attracted me to ETS included the company size and growth they have been experiencing," Oja said. "I'm looking forward to using my experience to strengthen the supply chain to reduce and eliminate outages, and streamline the flow of product through the business."
"Kevin Oja's understanding of our ERP system EPICOR will be essential as we continue to expand our capabilities and opportunities within the agricultural equipment industry," said Born. "I am confident Kevin will be able to help us uncover supplier inefficiencies, supplier cost savings, all while maintaining and, in some cases, improving supplier quality."
Kevin and his wife, Brenda, along with two of the three kids and a pup named Gus, call southern Minnesota home. When he isn't working or spending time with his family, you can find Kevin brewing some of his own beer or playing guitar. A fun, family event the Ojas do every year in the summer is hosting a Louisiana Style crawfish boil where they boil up to 60 pounds of crawfish.
Welcome to the ETS, Kevin; it's good to have you here!
---
For more information about Environmental Tillage Systems and our products