Eastview Grain Brings Strip Tillage to Eastern New York
Environmental Tillage Systems (ETS) announces Eastview Grain as an official SoilWarrior® strip tillage and nutrient placement systems dealer based out of Lowville, New York. Owner Aaron Miller and his team at Eastview Grain will sell and support SoilWarrior zone tillage and nutrient application equipment throughout eastern New York. This new partnership allows ETS to expand their sales efforts and reach a growing strip-tillage market.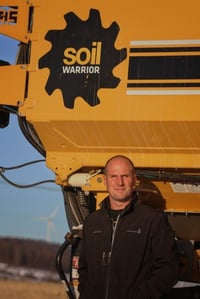 "Efficiency is the biggest reason we chose the SoilWarrior," commented Miller. "A one-pass system with variable rate (VRT) fertility and seedbed preparation prior to planting made it a no-brainer." Among the advantages provided by the equipment for Miller and other farmers using the system in his area, he said, "Benefits include proper fertilizer placement and increased soil health. Plus, I don't have to pick rocks." The unique coulter system on the SoilWarrior rolls over rocks rather than pulling them to the surface like shank-style machines.
"Aaron has a lot of excitement about the SoilWarrior," said Brent Brueland, ETS VP Sales & Marketing. Miller has already spread a lot of awareness about strip tillage in his area. Eastview Grain hosted a demo day for 40 people on September 5, 2019 in Lowville, NY. Miller also demonstrated the SoilWarrior at the New York 4R Field Day on October 15, 2019. The 4R Field Day hosted by the New York State Agribusiness Association focused on the 4Rs of Nutrient Stewardship – Right Source, Right Rate, Right Time, and Right Place. Over 70 attendees heard from experts on topics including NRCS programs available to support implementation of the 4Rs and extracting value from precision ag mapping. The event also included live equipment demonstrations such as strip tillage and nutrient placement, soil sampling, sprayer calibration, drone imaging and cover crops.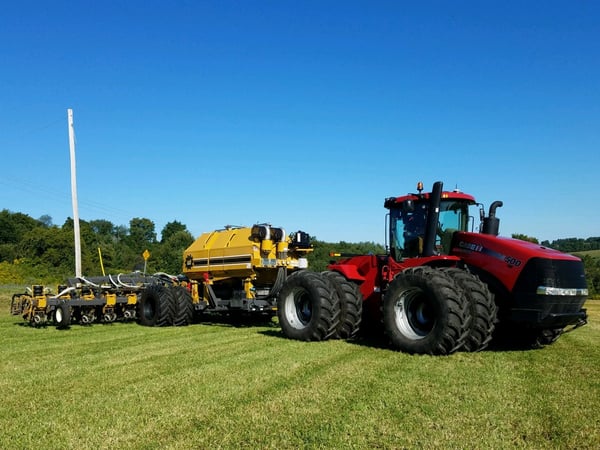 Environmental Tillage Systems' mission is to provide progressive farmers with an innovative production system that profitably rebuilds and revitalizes the land. "We're proud to have partnered with Aaron Miller and Eastview Grain to bring strip tillage to eastern New York. Aaron is driven to make a positive impact on nutrient stewardship and soil health in his area," remarked Brueland.
About Environmental Tillage Systems
Environmental Tillage Systems is a premier manufacturer of zone tillage equipment in Faribault, Minn. Its flagship product is the SoilWarrior®, a complete strip-till system that enhances soil productivity and farm profitability. ETS products set the standard for in-field performance, machine durability, and ease of operation. Founded on a farm in southeast Minnesota, the company now serves clients across North America and internationally. To learn more, visit soilwarrior.com.
About Eastview Grain
Eastview Grain is a crop farm and SoilWarrior dealer located in Lowville, NY, focused on implementing innovative products and solutions to maximize yields and efficiency. Aaron Miller, owner of Eastview Grain, has a background in crop inputs and technology services through Miller Spraying.