SKS Farm Sees Success with Strip-Till
Harvest is more than just a time for hard work, it's also an opportunity to be thankful for the blessings in our lives. We have a lot to be grateful for at ETS. At the top of the list are our customers who are defending the land and leading the charge. We'd like to introduce you to a few of them. Today we're in Michigan at SKS Farm.
Ryan Shaw knows his neighbors are watching. The Marlette, Michigan farmer and his dad defied convention by selling much of their tillage equipment to begin farming their entire 1,600 acres using just their SoilWarrior. While some view that as a risky move, they believe it makes total sense.
Shaw is part of SKS Farm, which was founded by him and his parents, Scott and Henrietta Shaw, and rounded out by his wife Melissa and longtime neighbor Bruce. They raise corn, soybeans and sugarbeets. After farming conventionally their entire farming career, several years ago they experimented with vertical tillage. "We had to convince ourselves we could put up with leaving more residue in the field," Shaw quips.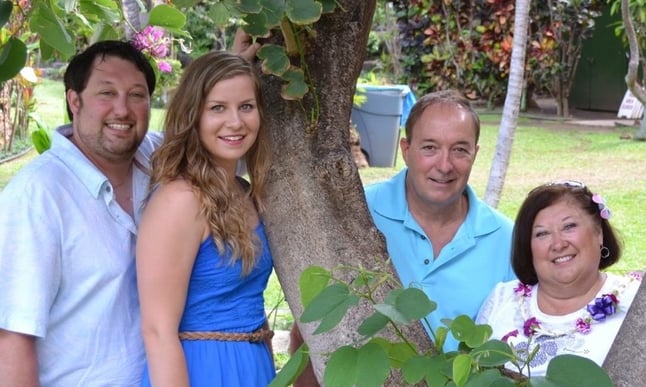 Ryan, Melissa, Scott, and Henrietta Shaw own and operate SKS Farm in partnership with their neighbor.
Last fall, SKS Farm made the commitment to exclusively strip-till their ground. They parted ways with several pieces of tillage equipment, including plows and field cultivators, and turned to the SoilWarrior.
The SoilWarrior was an easy choice to replace all that old equipment after attending a farm implement show, exploring the machine firsthand, and hearing of its accolades during a presentation. Shaw was intrigued that one machine would simultaneously cover so many bases for his farming operation including cultivation of the strips and fertilizer application.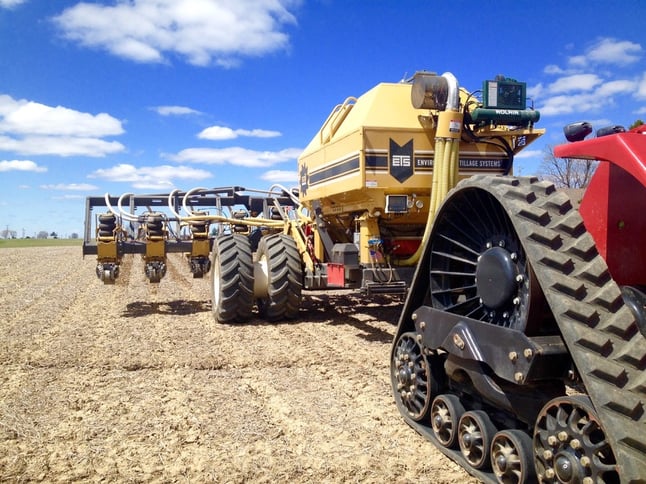 SKS Farm utilizes controlled-traffic, twin-row planting which throws an additional challenge into strip-till farming. But thanks to RTK guidance technology and the SoilWarrior's steerable cart, they are able to put the seed right where it needs to be.
"We knew that was a challenge when we were getting into strip-tillage because we were concerned with staying in the zone," Shaw says. Their implements now run on an RTK-based guidance system "to make sure we're on the mark."
Shaw also uses a RollerWarrior, which is pulled behind the planter to smooth and firm the seedbed. "I'm very impressed with it. It never bunched up, didn't bridge or 'tidal wave' the soil," Shaw adds.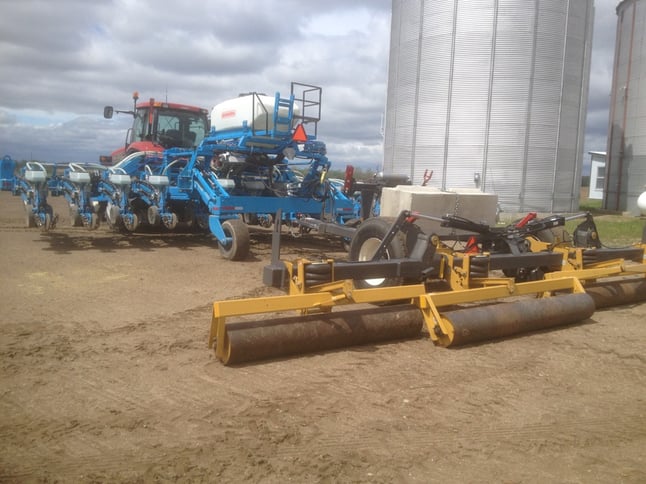 Because they twin-row plant, there are serious corn root balls with which to contend. The SoilWarrior powers through the tough root mass to create an excellent seed bed for their corn, soybeans, and sugarbeets.
Shaw is pleased with the results so far. The sugar beets are growing very well and uniformly, which he attributes this to a well-formed seed bed that allows them to grow well and reach the optimally-placed nutrients.
"It doesn't appear like they ever ran out of steam," Shaw adds. "Sometimes they will have a period where their growth slows down, but this year it never did."
He says the beets also lift out of the ground very easily in the zone tilled fields, which makes for an easier, less damaging harvest process.
Their other crops are looking good, too. Shaw says yield checks show that even in the worst parts of their fields, corn is likely to top 200 bushels per acre or better.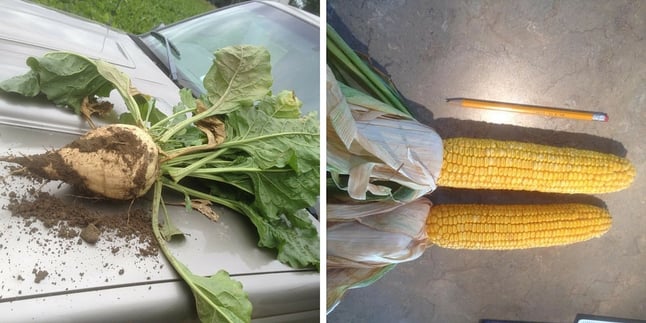 SKS Farm sugar beets and corn were growing nicely in August.
He has also noticed less weed pressure in their fields and a big savings in fuel cost. Because only a portion of the field is tilled, weeds have been less likely to grow in the undisturbed areas that are covered with residue. Making less passes across the field has reduced their fuel bill. Normally over the course of the spring and fall the farm fuel tank gets filled three times. This year it's happened just once.
Fuel and time savings are significant, which gives Shaw more time to focus on farm productivity.
"This has given us more opportunity to look at what each field needs individually," Shaw says. "We're able to take care of the land and get more out of it." He notes that because the likelihood of acquiring more land is low, SKS Farm is focusing on the land they already own. That entails paying close attention to soil health and addressing symptoms on a field-to-field basis, as well as reducing their overall environmental impact.
Shaw says once the harvest season is done, they'll sit down and calculate just what kind of savings were actually realized since making the transition to strip-till. But, he does know cost of production has gone down, his crops look good, and others are taking notice.
"We've been really impressed with it. It's one thing to hear about how it works from others and it's another to do it yourself," he says. "It's definitely working. We're sticking with it and others are watching us. There's already a lot of interest from other farmers."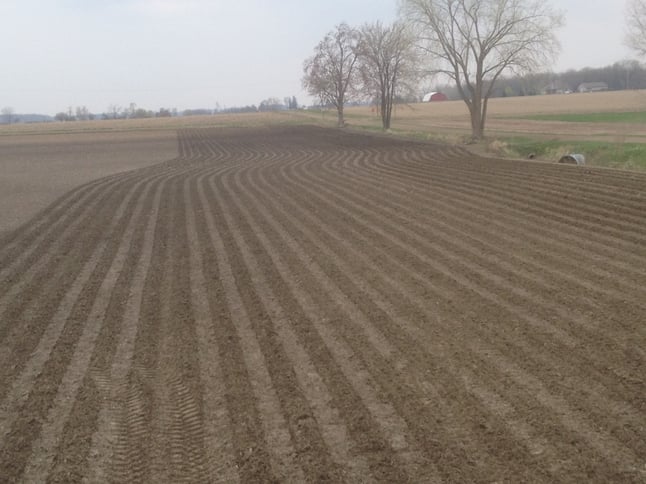 SKS Farm switched exclusively to strip-till in fall 2014.
And when they decide they're ready to give it a try, Shaw will be happy to refer them to Environmental Tillage Systems (ETS). Aside from liking its equipment, Shaw also appreciates the prompt service and support he receives despite the 700-mile distance between his farm and ETS headquarters in Minnesota.
"From the knowledgeable sales staff to the thorough service department and helpful office staff, the whole crew has been a downright pleasure to work with," explains Shaw. "They understand our goals and strive to help us accomplish them, which is a big deal coming from an implement dealer. The end goal is not selling a product, but instead promoting more environmental-friendly facets of ag technology."
---
Ready to stop watching and start defending the land?
Learn more about our test drive options.