How to Use NRCS Funds to Leverage Your Strip-Till Equipment Purchase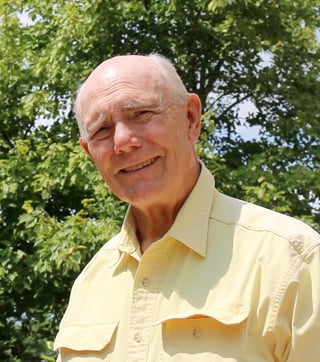 Farmer is just one of the many titles Minnesota farmer David Legvold has held throughout his lifetime. He's also been a teacher, executive director of a non-profit watershed organization, a controller at his local John Deere dealer, and most recently the driver of the instrument semi for the orchestra and band at St. Olaf College.
This adventurous spirit that pushes him to think outside the box when it comes to farming. It's the reason he purchased an 8-row SoilWarrior strip-till system in 2008 after he realized that his original thought of running a diverse organic farm wasn't working. His disaggregated soils were washing and blowing away due to too much tillage. And the most environmentally-friendly way for him to manage soil and fertilizer for optimal yield was by tilling a 12-inch wide zone, leaving the rest of his field covered with crop residue to protect it from erosion.
The trickiest part for Legvold was finding the resources to purchase a SoilWarrior. After researching conservation programs and a bit of creative thinking, he found a way to leverage those program payments to offset the cost of his equipment purchase.
Within 5 years Legvold paid for his SoilWarrior and his conservation efforts have helped him acquire more land. "Science, economics and my soil informed my decision to move ahead and not look back," explains Legvold. He has used the plan (outline below) to successfully mentor other farmers through the same process and is happy to spread the word to growers interested in making changes to their operations.
---
The Plan
Do Your Homework. Go online or call your local NRCS office. Learn more about the Conservation Stewardship Program (CSP) and Environmental Quality Incentives Program (EQIP). Familiarize yourself with the enhancement options and deadlines. Don't be afraid to ask questions.
Schedule Your Interview. Have a plan in place when you go in for your interview with an NRCS agent. Specifically mention the different enhancements you'd like to implement and how you plan to accomplish them. Legvold refers to this as "going in with your gun loaded." He says there are several enhancement criteria listed in CSP that the SoilWarrior system is designed to meet. They include:
AIR09 - Nitrification Inhibitors or Urease Inhibitors
SOE05 - Intensive No-Till (ORGANIC or Non-organic systems)
ENR01 - Fuel Use Reduction for Field Operations
WQL05 - Apply Nutrients No More Than 30 Days Prior to Planned Planting Date
WQL07 - Split Nitrogen Applications, 50% After Crop Emergence or Pasture Green Up
WQL09 - High Level Irrigation Water Management Apply Phosphorus Below Soil
After the interview process, the NRCS will present you with a plan that includes how many acres you can enroll in each program and what your payments will be. Each plan lasts 5 years so you do not have to go through this process every year.
Use those payments to offset the cost of purchasing equipment. Once you know how much you will receive for your conservation efforts, schedule a meeting with your financial officer. Explain that you plan to purchase a total zone management system that can help you accomplish your conservation goals. Set up a payment schedule for your SoilWarrior that is close to your CSP or EQIP payment schedule.
This is also a great opportunity to liquidate equipment you no longer need because you have a SoilWarrior. There is no need for field cultivators, chisel plows, rock picker and stalk choppers. A little extra room in the shed doesn't hurt.


---
If you've been thinking about implementing strip-tillage or becoming more efficient with your fertilizer placement, now is the time to take action. Visit the NRCS website or watch this video to get started.