From Service to Sales,Tanner Schuldt, Regional Sales Manager
With over three years of experience working with the SoilWarrior in the service department, Tanner Schuldt is bringing a wealth of knowledge to his new position as a Regional Sales Manager for Environmental Tillage Systems (ETS).
---
Schuldt is excited to use his experience and passion to educate growers about strip-till and the SoilWarrior. "I am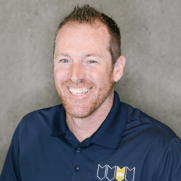 looking forward to working with growers to teach them about the advantages strip-till and the SoilWarrior can bring to their farming operation. There are many challenges facing producers today, and there will certainly be more in the future. With the addition of the SoilWarrior, a farm can reduce it's input costs and gain soil health benefits while being a good steward of the land with sound 4R nutrient stewardship practices."
Brent Brueland, Vice President of Sales and Marketing, is eager to have Tanner's knowledge on his team. "Tanner brings a fresh set of eyes to the sales team as he has extensive operating experience running a SoilWarrior system on thousands of acres as well as having led the ETS service team for the past three years. His vast knowledge of the SoilWarrior will be a great asset in helping producers develop a management solution that maximizes their productivity as well as profitability."
Environmental Tillage Systems is a premier manufacturer of zone tillage and nutrient placement equipment in Faribault, Minnesota. Its flagship product is the SoilWarrior, a complete strip-till system that enhances soil productivity and farm profitability. ETS products set the standard for in-field performance, machine durability, and ease of operation. Founded on a farm in southeast Minnesota, the company serves clients throughout North America and internationally. To learn more, visit soilwarrior.com.
---
For more information about Environmental Tillage Systems and our products