The Easiest Way to Switch to Strip-Till
The word change can be scary. Adjusting your farming operation takes months of careful consideration and research. After all, the average farmer only has the opportunity to plant and harvest a crop fifty times or less during their lifetime. One wrong decision could impact an operation for years to come.
Switching to strip-tillage can be one of those mindful changes. Many farmers view switching to strip-till as a lifestyle change. It may mean investing in a new guidance system, managing equipment differently, understanding a new way to apply fertilizer, and learning how to run a different type of equipment.
With that kind of commitment, you want to be sure you've got the right tools and support on your side. At Environmental Tillage Systems (ETS), we believe a hands-on experience is key to making the transition. Our rental program allows you to experience the benefits of the SoilWarrior before committing to purchase.
"The ETS rental program* provides a grower a true 'try it before you buy it' experience with very low financial risk. It also allows the grower to see how the machine and its functions work as part of their operation and on their ground," remarks Tanner Schuldt, ETS Regional Sales Manager.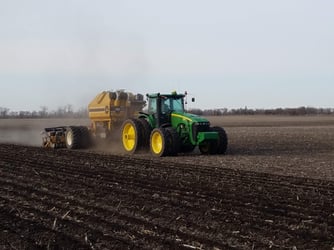 Greg Skibicki of Fordville, ND describes his past tillage practices as machinery intense. Skibicki Farms realized that not all their ground was the same, and it shouldn't be treated the same. With that realization, more and more tillage tools started to appear on the farm. Then, Greg knew it was time to investigate a tool that could do it all. "We needed a tool that could help reduce erosion, handle stones, but most of all something we could use on varying soil types," explains Greg.
Skibicki Farms tried a shank-style machine and quickly realized that it wouldn't handle the type of residue they needed it to, and it couldn't close the furrow. He contacted ETS and Regional Sales Manager, Tanner Schuldt, brought the DemoWarrior to his field and ran test strips. Greg was sold! "The demo went great, but when Tanner mentioned that there was a rental program, I was very interested," said Greg. "The idea of being able to try a piece of equipment for more than a day and on different soil types was very attractive." Besides being able to try it on different soil types, he also ran some test strips without fertilizer.
"I rented the machine for spring tillage, and I was impressed with how well it incorporated the fertilizer and handled the stones. I purchased before harvest", said Greg. The purchase at that point was a no-brainer for Greg. He knew he would be able to start reducing tillage time and equipment on his farm.
Traveling a little farther south, we meet Ryan Knuth, a farmer from Cascade, IA, who knew that a change was needed on his farm. Knuth Farms was in pursuit of a solution that would decrease erosion, enhance fertilizer placement, and improve the overall efficiency of the operation.
Regional Sales Manager, Greg Hallenbeck, explains why he enjoys offering growers the opportunity to "try" strip-till with the SoilWarrior. "We understand moving to strip-till is a big step toward achieving your next level of production, efficiency, and profitability. That is why we (ETS) offer this low-risk rental program."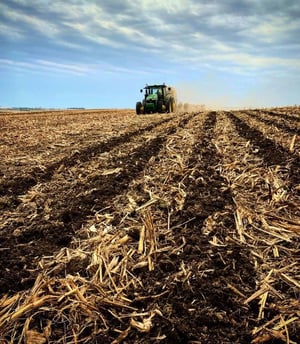 Ryan's past tillage practices were primarily fall disk ripper followed by a field cultivator in the spring. He had heard of strip-till but had little experience with it. "It took 2-3 years for everyone involved with the operation to get on board with the idea of possibly switching to strip-till," explains Ryan. "When we heard about the rental program we thought it would be a great way to get our feet wet with strip-till and the SoilWarrior."
Knuth Farms rented in the fall of 2018, but only strip-tilled 100 acres, thanks to Mother Nature, but that was all it took. The way the SoilWarrior handled corn residue and didn't leave a void in the strip for water to wash it out was a key reason Knuth Farms knew it was going to be the right purchase for the farm. Not to mention the seedbed that was made in the wet fall was plantable the next spring. A bonus was that rocking picking was much less in the strip-tilled fields. "Our overall experience with the ETS rental program was great. Knowing that we could try it for a season, and if we wanted to purchase some of our rental money went towards the purchase", said Ryan, "We also have had a great experience with the technology and service support."
Try the SoilWarrior® for one season. If you choose to purchase a new machine at the end of the contract, you can apply a portion of your rental payment towards the final purchase. If it's not right for your farm, you can return it. It's that simple.
* The ETS rental program is limited to a select geography and may not be available in all areas. Acreage minimums may apply. Cost per acre depends on SoilWarrior equipment options selected and geography. Not all SoilWarrior configurations available for rent.
---