Women SoilWarrior Owners
Hear stories from women SoilWarrior owners and how they deliver value to their operations.

In 2017, the Census of Agriculture reported that the United States has 1.2 million female producers, representing 34% of farmers in the nation. Female producers provided 148 billion dollars in agricultural sales across 388 million acres. While there are other breakdowns of women's involvement in agriculture, it's safe to say they perform an essential role in the industry.
The daily decision-making process on a farm is crucial to its success. In all aspects of agriculture, whether it's livestock, crop, or financial management, women are right beside men in making those decisions. SoilWarrior owner Janette Veazey-Post of Lamb Farms in New York is no stranger to these decision-making processes.
"With our farm, you have to bring something to the farm to make a difference. When my father started bringing me in, it was for me to figure out how to bring in an economic or even sustainable difference. Sustainability is what I am bringing to the farm," said Veazey-Post.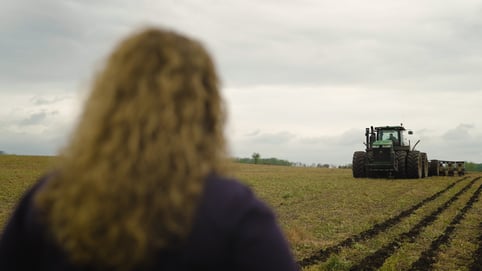 Lamb Farms has been strip-tilling for ten years with the goals of reducing compaction and passes along with supporting better overall soil health. They switched to the SoilWarrior strip-till machine five years ago, which has worked very well in their operation. Lamb Farms owns two machines with deep cogs and is purchasing a shallow till for cover crops.
"I think there are more and more women in agriculture all the time. We are very diverse in what we do. They tend to be more progressive, pay closer attention to detail and help turn farms around to be more sustainable," said Veazey-Post.
Although there is an increase in women in agriculture, some may experience hardships when trying to be more involved on the farm. However, not every female producer takes the same path, and some may face more challenges than the next.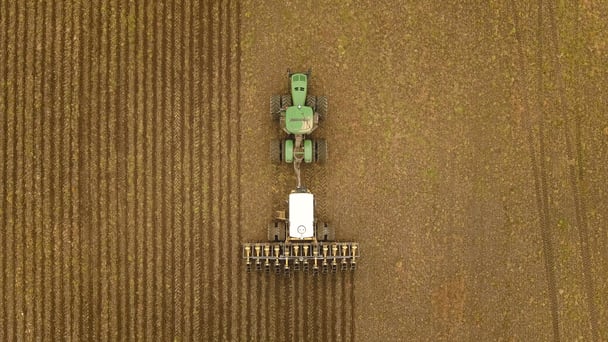 "We all have different obstacles we have [to face]. For the next generation of farmers, it is getting easier and easier. Even ten years ago, it was harder than it is now. But I believe things are changing, and women in leading roles in agriculture are becoming more normal," said Veazey-Post.
Owner and operator Melissa Shaw of SKS Farms acknowledged the support she has as she continues with her farm management in Michigan. The Shaws started strip-tilling in 2014; since then, Melissa has become a full-time worker on the farm.
"I was lucky to have my husband, Ryan, and our hired man, Bruce, by my side. They are so patient and want me to learn stuff and succeed. They have encouraged me to do more," said Shaw.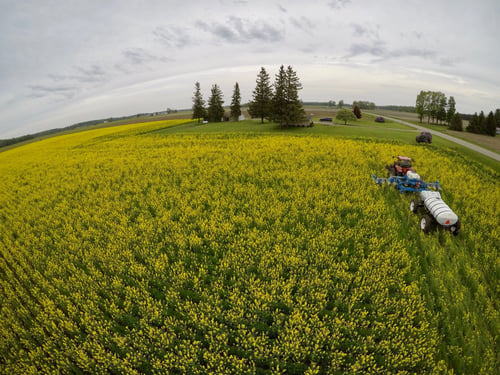 SKS Farms runs 1,400 acres, including sugarbeets, corn, and soybeans. They have also started to include some cereal rye into their operation for seed. Once they purchased their SoilWarrior, they sold the rest of their tillage equipment. Shaw said it was a learning curve for them to learn how to use the equipment to make it work for their operation, but it was worth it.
"We have gone down the rabbit hole with conservation. We did our nutrient management early and reduced our rates. [Now,] we are using minimal fertilizer and have included prairie strips, filter strips, and controlled traffic with the cover crops," said Shaw.
Shaw recognizes that now there is not much division in agriculture. She sees more women whose role has changed within the industry. Some women, like herself, do more than bookwork and recordkeeping.
"I was just helping out, giving rides, and doing some bookwork. Now I'm doing all of that and working on the machinery. [In] almost every aspect of agriculture, women are going to be a part of it. Whether it's record keeping, the office logistics - which are normal roles, but now they are out in the field," said Shaw. She said, "I don't know why it took so long, but I think we are going to be an integral part of all aspects of farming."

When Shaw began her involvement on the farm, she was coming in to learn more. She was lucky to have people by her side who helped her along the way and encouraged her to do more. She has been able to instill new ideas on their farm and incorporate different practices.
"I think women are better suited in doing those kinds of things [bringing in ideas]. On our operation, the guys have been wonderful to me in supporting those ideas," said Shaw.
Shaw is proud to be a woman in agriculture who leads their operation and the work she has implemented on their farm over the past years.
"We might not be as strong and capable in the physical aspect, but there are many ways we can contribute that are super helpful. It's cutting through that preconceived conception of what it's always been," said Shaw.
Regardless of women's role in agriculture, there is much they do to support the industry. They provide much more than bringing meals to the field and office work. They are leading their operations and creating a better tomorrow with their work.
---
Hear More Stories from SoilWarrior Owners