ZoneNinja, The Newest Innovation From the Creators of the SoilWarrior
Environmental Tillage Systems (ETS), the creator of the SoilWarrior, announces the launch of the all new ZoneNinjaTM, a dual-purpose tool that can freshen zones one day and convert to side-dress the next - the ultimate combination in one piece of proven, field-tested equipment. It features the new ZoneFreshenerTM row units mounted on a new 3-point toolbar.
"Our customers have wanted a dual-purpose tool that could easily convert from freshening zones to sidedressing," said Brent Brueland, ETS VP of Sales & Marketing. "We built two prototypes last spring and tested them in Ontario and Iowa. We're finalizing the design now based on information learned during the testing phase and feedback from our customers," continued Brueland. "Our team is excited to deliver the ZoneNinja to customers in spring 2018. It's the new gold standard in nutrient placement flexibility."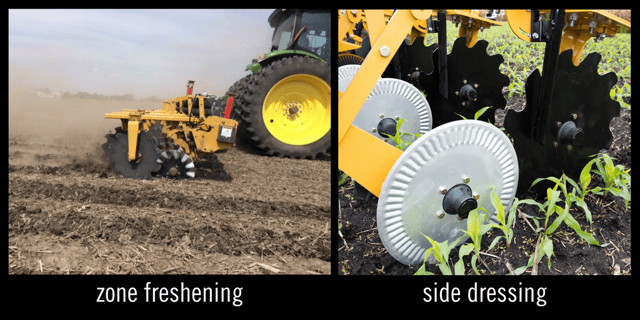 *Image represents field-tested prototype. Production model design may vary.
Join the list, and you'll be the first to get updates on the new gold standard in nutrient placement flexibility.