Looma, LLC Now Offering SoilWarrior® Zone Tillage Equipment
Environmental Tillage Systems (ETS) announces that Looma, LLC will now be selling and supporting its brands in south central Nebraska. Located in Axtell, NE, Looma will sell and support SoilWarrior® zone tillage and nutrient application equipment and the dual-purpose ZoneNinjaTM zone freshener and sidedresser. This new partnership allows ETS to expand their sales efforts and reach a growing strip-tillage market.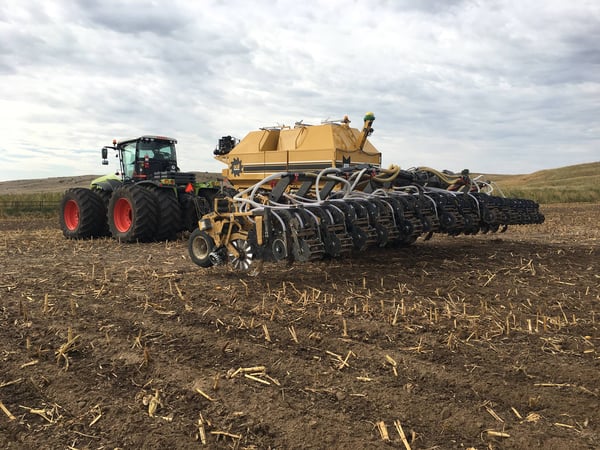 Looma's owner, Ty Fickenscher, has hands-on experience with the SoilWarrior through his custom business, Upward Ag. "The SoilWarrior is a unique offering for our area. With many options available, it has the ability to adapt to farmers' needs. Farmers can be creative with how they want the SoilWarrior to work in their fields."
ETS has experienced significant growth in recent history, a trend that is expected to continue as more growers realize the benefits of focusing on soil health and reducing production costs. "Looma is a natural fit to our growing list of dealers," said Brent Brueland, Sales VP of Environmental Tillage Systems. "Looma is a progressive business, helping farmers adapt innovative practices. Our company is in a prime position to expand and reach our next business milestone through leveraging Looma's local relationships and superior service."
About Looma, LLC
Looma, LLC is the dealer in south central Nebraska for the ETS SoilWarrior® and ZoneNinja® brands of equipment. They also offer fabrication services for building or repairing equipment.
Ready to take the first step? See a SoilWarrior in action. Click the button to get started.