Schroeder joins ETS Board of Directors
Environmental Tillage Systems, Inc. (ETS), a premier manufacturer of zone tillage equipment headquartered in Faribault, Minn., is pleased to welcome Rod Schroeder to its board of directors. Schroeder brings more than 35 years of experience in crop protection and retail ag business and will ensure the company continues to position itself as a leader in conservation tillage and precision nutrient management.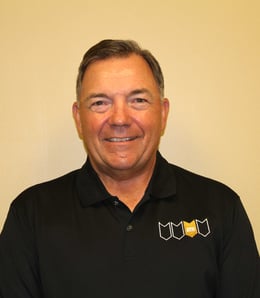 Schroeder retired in 2013 after leading the Crop Protection division of Winfield Solutions, LLC, a Land O'Lakes company, since its formation in 2007. As former EVP of Agriliance, LLC, he led the Heartland Business Unit from 2003 to 2007 and the company's Crop Nutrients business from 2002 to 2003.

A Nebraska native who grew up on a farm, Schroeder began his agriculture career at Aurora Cooperative in Aurora, NE in 1977 as a controller. He assumed the duties of president and CEO in 1984. During eighteen years of leadership, the cooperative grew from three to 24 locations. He was also instrumental in the formation of Nebraska Energy, an ethanol producer and Preferred Popcorn, a popcorn processing and marketing company selling globally.
"Rod's combination of skills, energy, and vision will contribute greatly to our board. As interest in zone tillage increases among growers and retailers, we need to have the right leadership in place to grow strategically for the future. We are very fortunate to have the opportunity to work with him," says ETS CEO Kevin Born.
"As I got to know the board members and management team at ETS, two words came to mind: integrity and quality," explains Schroeder. "I am so impressed with the leadership of ETS in the strip-tillage space and their great customer loyalty, resulting from the production of outstanding products and backed by excellent service. As a new member of the board, I hope to contribute to the growing success of ETS into the future."
ETS manufactures the SoilWarrior®, a complete strip-till system that enhances soil productivity and farm profitability. Our products set the standard for in-field performance, machine durability, and ease of operation. Founded on the farm in southeast Minnesota, the company now serves clients in the USA, Canada, Australia, and New Zealand. Learn more.