Cardinal and Kalb Star in Live to Farm TV Show
The Cardinal and Kalb families are back in this new series focusing on farming, family, and fun! Jared Palick is an executive producer for Skylux Media's new TV series, Live to Farm. ETS sat down with Palick to discuss the exciting new series featuring the Kalb and Cardinal families.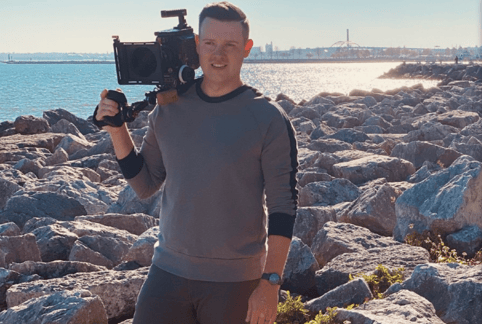 "They're a family of six, and they mostly farm corn, soybeans, and turkeys," Palick stated, referring to the Kalb family. The Kalb family farm is owned and operated by Kevin and his wife, Shawn. But they don't run their operations on their own. Their four children contribute to the farm, too. Kia, the oldest, is followed by her younger sisters, Rhyland and Emmersen, and youngest brother, Kogen. "They've all been working on the farm since they were kids, so everyone has been around farming their whole life," said Palick.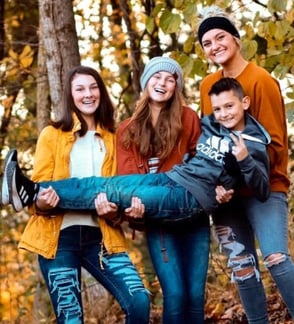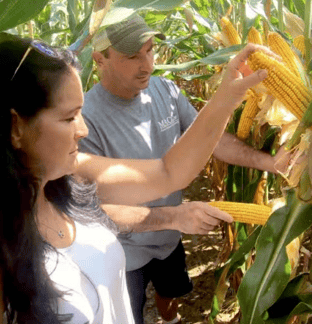 Through their exceptional hard work and dedication, the family has been recognized with 23 NCGA national titles and 25 NCGA state titles. Their success is attributed to their focus on family and hard work. "Kevin has risen to become one of the best corn farmers in America, so it's cool to see how his kids learn from him and learn his tips and tricks and the things that have made him successful."
The Cardinals are also known for their family values. As fourth-generation farmers, Brooks and Brandon Cardinal have worked hard to expand their operations and continue their family farming legacy. "Their parents (Jerry and Susie) also farm with them, and they have a huge operation," said Palick. The family farms everything from soybeans and watermelon, to pigs and corn.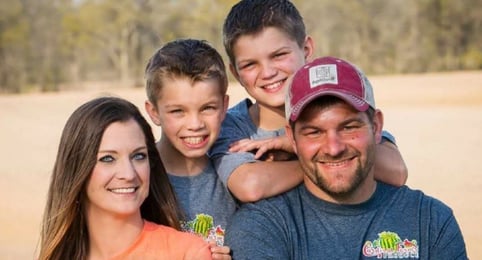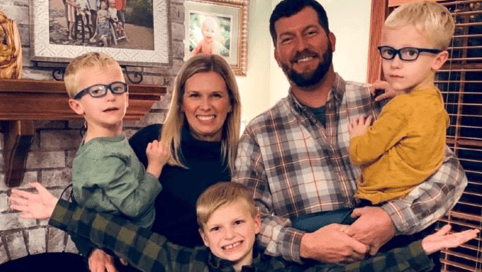 Brooks' wife, Nikki, and sons, Dallas and Kix, have contributed to the farm, too. The two boys learned to drive tractor when they were ten, and they help run grain carts and combines. Brandon's wife, Chelsey, helps manage the farm and their three young boys. Although their operations have expanded, the family has deep roots in their community. "They've been farming the same land as their ancestors for over a century, which is really crazy," stated Palick.
When asked what it was like to create this series, Palick reflected on his time with the two families. "I don't have a farming background. But working with these families, I've gotten to see a whole new way of life that I never even knew existed." Furthermore, Palick developed an appreciation for agriculture and the farming community. He said, "I've definitely gained an appreciation for just the level of commitment that they have to have. If I get tired, I can take a break, whereas these farmers, the plants and the crops don't stop growing just because they want to take a break."
When looking back at his time filming Live to Farm, Palick recalled some of his favorite memories. "Another funny experience was one of the corn fields flooded, so [the Cardinal family] couldn't plant in it. So, they hooked up a bunch of innertubes behind the tractor and pulled the kids in innertubes through this flooded field."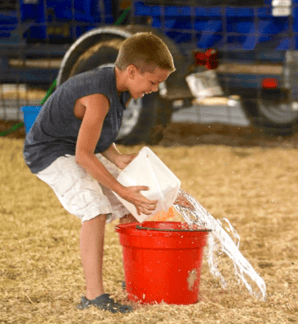 Although filming the series had its fun times, Palick and his crew weren't immune to their share of challenges. "One of the challenging things is trying to stay out of the way for the farmers because they have a busy job to do, growing their crops. And so, we are trying to capture them in the moment, farming, but we also don't want to be distracting or be in their way or slow them down," commented Palick.
Further, Palick remarked on the process of filming the series, "Keeping up with those farmers can be exhausting, especially when you're hauling all kinds of camera equipment and drones and things. [Overall], it was a fun challenge to try and really be on our toes and to be able to adapt to anything that happens."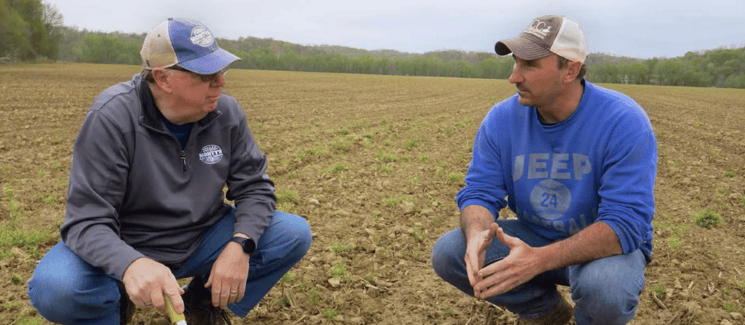 In the end, the message Palick wants audiences to take away is very simple. "I would hope that viewers would walk away with an understanding and an appreciation for what farmers in America do for everyone who lives in this country. You know, without farmers, we wouldn't eat. Without farmers, our everyday way of life would be drastically different because we depend on farmers more than we know."
This season of Live to Farm will air beginning Sunday, October 2nd at 6 am ET/PT on the Discovery channel and on RFD-TV on Thursday, October 6th at 9:30 pm ET. This season will feature ten episodes and can be seen on other networks, including ABC, NBC, CBS, and FOX.
When asked if they had anything in the works for next season, Palick replied, "We've already started working on next season, where we hope to show even more behind-the-scenes stuff about the life of a farmer."
---
Hear More Stories from SoilWarrior Owners