Conservation Tillage and SoilWarrior Yield Results for Ontario Farmers
Harvest is more than just a time for hard work, it's also an opportunity to be thankful for the blessings in our lives. We have a lot to be grateful for at ETS. At the top of the list are our customers who are defending the land and leading the charge. We'd like to introduce you to a few of them. Today we're in Ontario with Scott Cantelon.
Scott Cantelon and his father Wayne are no strangers to zone tillage. The duo has used the practice on their midwestern Ontario farm for about two decades, raising corn, soybeans, edible beans, and wheat near Seaforth, Ontario.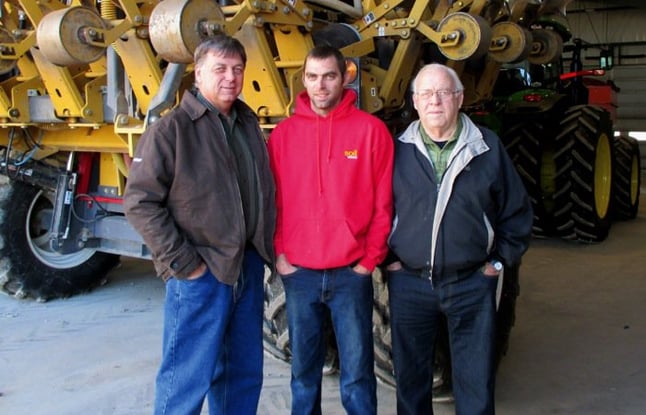 The Cantelons use a combintaiton of conservation tillage practices. They strip-till corn and no-till the soybean ares. Prior to purchasing a SoilWarrior eight years ago, the Cantelons had tried and wore out other strip-till machines. Once they tried the SoilWarrior, they knew it was different.
"It really handles the residue," Scott Cantelon says. "We were struggling in the fall because of the residue, but the SoilWarrior is a machine that's really hard to plug."
The Cantelons believed in the system so much that they became dealers for Environmental Tillage Systems (ETS). But first and foremost, their focus is on what it does for their farm. Because of the variable soil types on the land, precise fertilizer placement into the tilled zones is important.
"With our soil structure it's important that the fertilizer stays where it's supposed to be. The SoilWarrior limits erosion and works the fertilizer throughout the zone," says Scott.
This growing season began with nearly ideal conditions. Shortly after the crops emerged the weather turned wet, including one stretch where 10 inches of rain fell in 11 days. Scott Cantelon says there was less soil movement from erosion on the strip-tilled acres, but the wet conditions still impacted crop growth. "Ten inches of rain is still ten inches of rain," he says.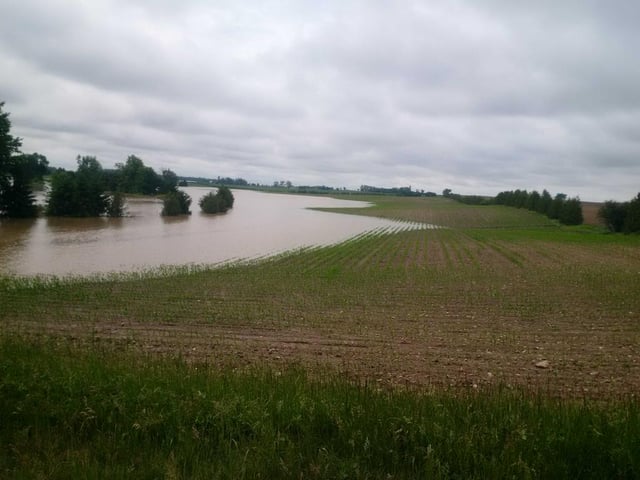 Edible bean harvest has wrapped up as has soybean harvest. Scott Cantelon says edible beans yielded about average, while soybeans were average to slightly above. Since corn harvest has just begun, it's still too early to tell, but early results are encouraging.
Conservation is an integral part of the Cantelon's farm. Last year, Wayne Cantelon received the Innovative Farmer of the Year award from the Innovative Farmers Association of Ontario and BASF Canada. In addition to their zone till practice, the Cantelons incorporate as many as 10 different species of cover crops to keep roots in the soil all year round.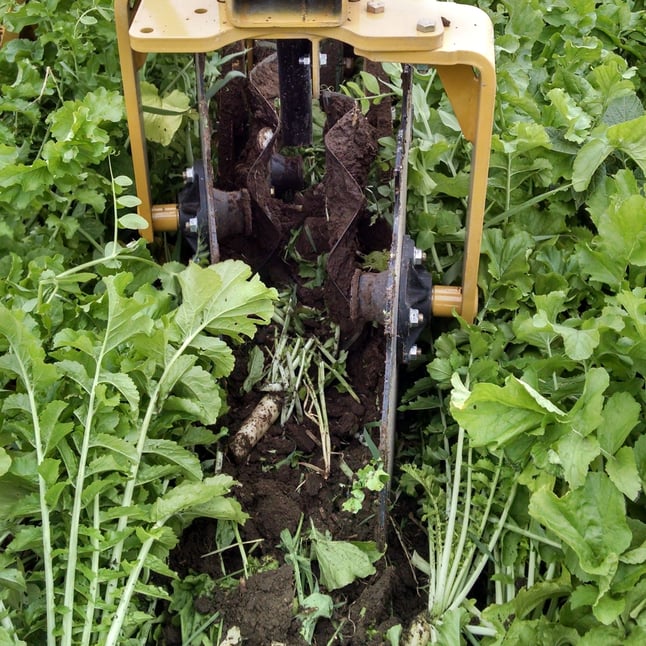 The incorporation of cover crops and the use of their SoilWarrior are yielding positive results that fit with their innovative farming model.
"We're definitely improving soil health and organic matter," Scott adds. "Even last fall, which was really wet, we didn't mark up the fields because of the soil's holding capacity. We're able to get precise fertilizer placement which is important because we try to limit the amount of commercial fertilizer we use. There's also less labor and manpower needed which is also important on our farm."
---
Ready to step out of your comfort zone and into the future with zone till? Contact us to schedule a demo or learn about retail options near you.