Central Farm Services Offers Precision Zone Tillage to Growers
"We want to provide our growers with better options to manage tillage in a way that maximizes yields so they can be more profitable," says Storm Sammon, location manager for Central Farm Services (CFS) of Owatonna, Minn, describing the introduction of the SoilWarrior® to their custom application services. "We want to help our growers do a better job managing tillage to keep soil health intact."

Central Farm Services, through a partnership program with Environmental Tillage Systems (ETS), began offering custom zone tillage services with the SoilWarrior® in fall 2015. The introduction of the SoilWarrior complimented CFS's menu of precision agriculture offerings.

"The SoilWarrior® is a really good fit with the precision work we offer," Sammon says. "It works into the variable rate fertility with P and K and also nitrogen. We are hoping to use the features of the SoilWarrior® for fall applications of nitrogen using a stabilizer. This also fits in well with our NitrateNow in-season nitrogen test where we side-dress throughout the growing season."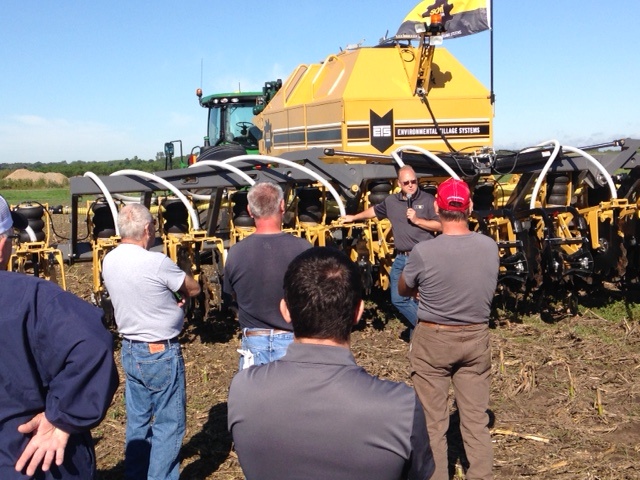 This new program also highlights CFS's commitment to providing its customers with opportunities to enhance their sustainable farming practices and environmental stewardship.
"By working with forward-thinking growers and retailers like Central Farm Services to adopt conservation tillage practices, we are helping farmers defend the land in ways that also make good financial sense," explains Kevin Born, ETS CEO. "This is especially important at times when commodity prices have declined but fuel, land, and other costs have increased or remained constant. With the SoilWarrior®, growers can trust they are doing the right thing for the future of their family farms."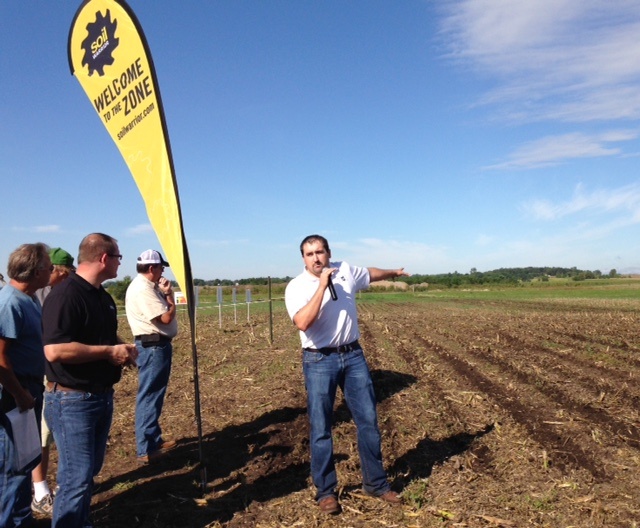 Central Advantage, a company owned by Central Farm Services, provides the precision technology support to its customers. In the last two years their staff has tripled, illustrating the increasing importance of technology to farmers.
Erin Goebel, a precision specialist with Central Advantage, works with the Central Valley sales agronomy team making fertilizer recommendations based on soil sampling and cropping plans.
"The SoilWarrior® will be a great addition to our services and supports the work we are doing at Central Advantage," Goebel says. "The ability to for growers to be precise and efficient with fertilizer placement is one of the greatest advantages of the SoilWarrior. We will be able to use our recommendations through variable rate fertilizer application, blending it throughout the soil profile."
Central Farm Services debuted the new program and SoilWarrior® at its Field Technology Days in September 2015. Nearly 300 growers took advantage of the opportunity to see the machine in action and learn more about the benefits of reduced tillage. The event generated a lot of interest and great questions from attendees.
Learn more about services offered by Central Farm Services.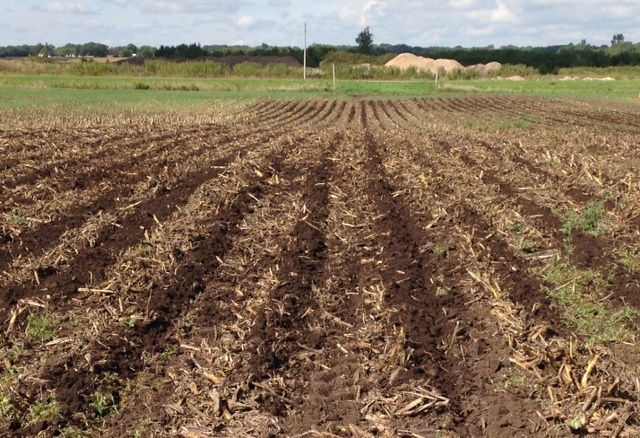 ---
Are you interested in custom strip-tillage services? Ask your retailer about using the SoilWarrior. Here's a free resource to help you learn more.