10 Commandments of Strip-Till
Although some areas are still experiencing cooler temps and plenty of rainfall, planting season is officially upon us. At Environmental Tillage Systems, we understand the urgency of seedbed preparation. Keep these 10 commandments of strip-tillage in mind throughout the hustle and bustle of the season.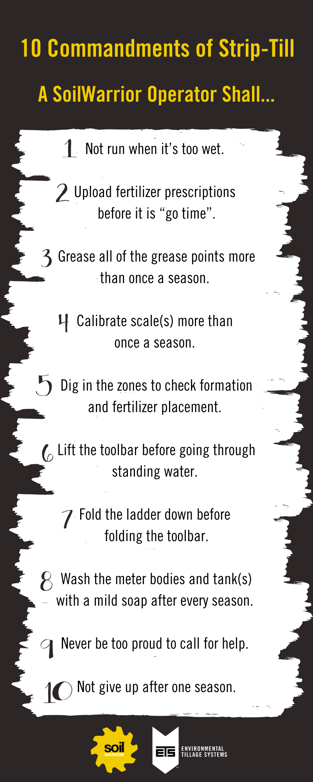 We know that each planting season brings its own challenges. We are here to help. Contact the ETS team for in-season support or to discuss a strip-tillage system for your farm.
We wish all farmers and their families a safe and dry spring.
---
Can't find your Operator's Manual or Parts Catalog?