Description
The coulter-based SoilWarrior® X row unit is the foundation of our business. The cog wheel and coulters cut through tough corn residue with ease and resist plugging. This row unit is adjustable to provide deep or standard depth tillage, preparing a 10 to 12-inch wide zone that's ideal for planting.
Standard Depth Tillage: Two 20-inch wavy coulters provide 2 to 6 inches of tillage. This configuration is great for spring because it promotes rapid germination and early root development, but it can be used in any season. The lead coulter kit, a bolt-on replacement for the gauge wheel, helps eliminate variability in the zone in tough soil conditions.
Deep Tillage: A large 30-inch diameter cog wheel with replaceable iron tillage bits fractures the soil up to 12 inches deep. It is followed by two 25-inch serrated coulters that contain the soil in the zone. These containment coulters are the largest in the industry and can be adjusted for width, position and angle. A removable gauge wheel helps provide depth control.
The SoilWarrior X row unit is available with or without rolling baskets and zone cleaners.
Need more info on the X row unit? Talk with one of our equipment experts.
SOIL WARRIOR X ROW UNIT SPECS
SETTING
TILLAGE CONFIGURATION
ZONE WIDTH


(APRX)

TILLAGE DEPTH
TRACTOR HP


(PER ROW)*

PRODUCT APPLICATION
Standard
Dual/triple coulters
10" - 12"
Adjustable to 6 inches
25
dry, liquid
Deep
Cog wheel
10" - 12"
Adjustable to 12 inches
40
dry, liquid, or manure
* Recommended HP may vary based on soil type and environmental conditions.
What Makes It Different, Makes It Better. Schedule A Demo.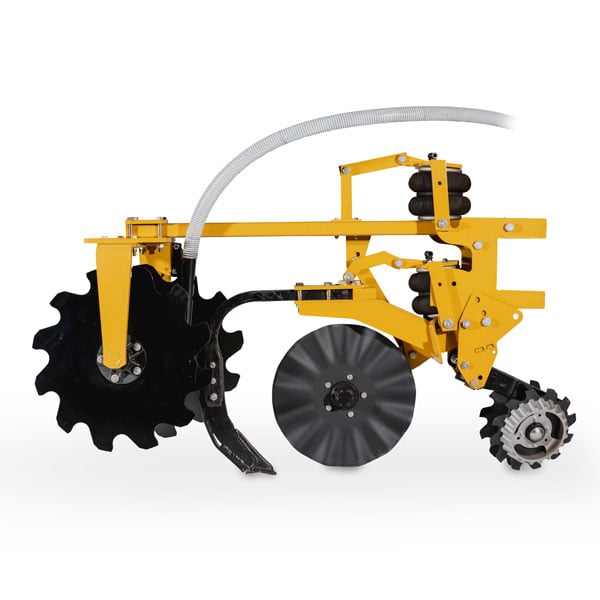 Soil Warrior N
The SoilWarrior N row unit is a versatile choice for growers wanting a single coulter or a coulter/shank combination.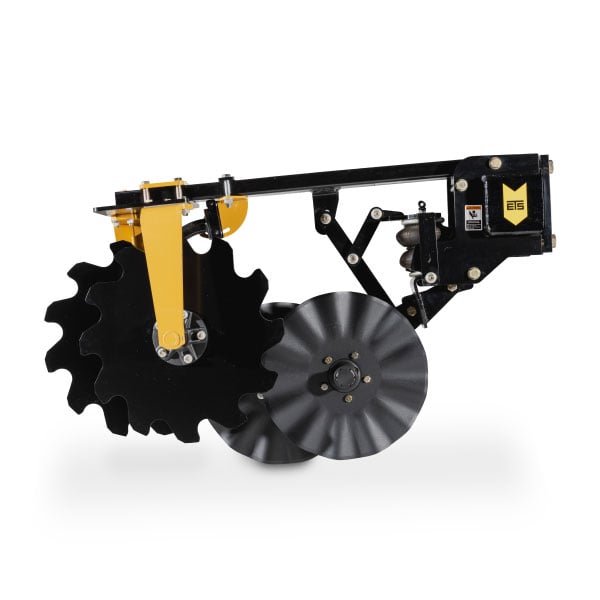 Zone Freshener
ZoneFreshener™ row units are ideal for preparing the optimal seedbed. It can freshen existing zones ahead of planting or be converted to a sidedress setup.