This blog is part of a podcast series following one Minnesota farmer through a season of strip-till. Listen to the full audio episode by scrolling to the bottomof the page.
Like any good farmer, Ed Hegland did plenty of homework before making the leap from full surface to reduced tillage on his land. Hegland made the switch on his corn acres in 2008 and for the past three years he's zone-tilled all of his farmland in western Minnesota's Lac Qui Parle County.
Hegland began researching and testing different types of tillage on his farm well before he made the commitment. He did so utilizing the expertise of University researchers and the input of neighbors who were also interested in farming differently.
"It was quite an adjustment because there aren't many of us in my immediate area doing it, but there are a few of us," Hegland says.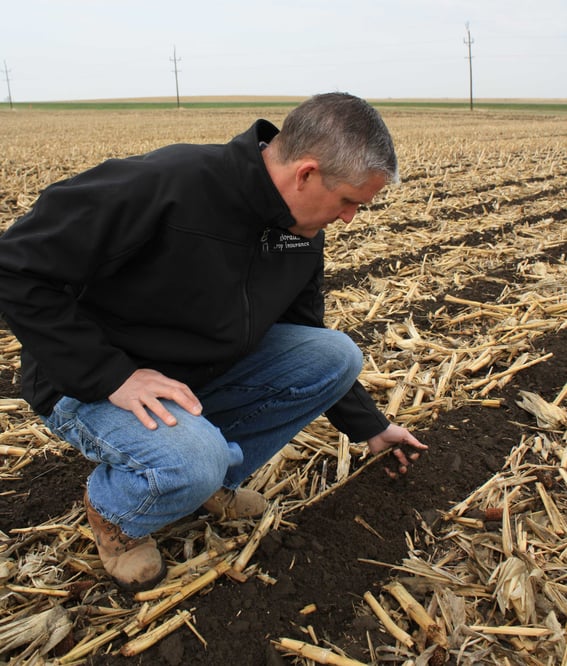 In 2006, Ed rented a machine to test strip-till on a small chunk of land. The next year he hired a local coop to put in some acres. By 2008, he was committed enough to the practice that he bought a machine.Hegland took advantage of state and national farm trade shows to do his research. He has also served on several national boards including the National Biodiesel Board and the American Soybean Association, which introduced him to other farmers from across the country who helped him learn more about the ins and outs of reduced tillage.
While he was sold on strip-till, the first equipment he used wasn't quite what he was looking for. He spent more time than he anticipated repairing and replacing worn parts. The toughness, durability and versatility of the SoilWarrior captured his attention. So in 2013, he bought one.
"I really like the versatility of it. That's probably the number one thing," Hegland says. "I have the machine that is able to have shanks on it and coulters. The coulters do such a nice job in the fall, then I can turn right around and use the same machine, set up the same way in the spring."
The SoilWarrior's versatility for deep or shallow tillage has also led to more room in his machine shed.
"I had an equipment audit for a line of credit transfer that I did and the guy went through my sheds and looked at everything and then he asked 'where's your other equipment like your chisel plow, your field cultivator your stalk chopping corn head or stalk chopper, things like that?'" Hegland recounts. "I pointed at the SoilWarrior and said it's all right there."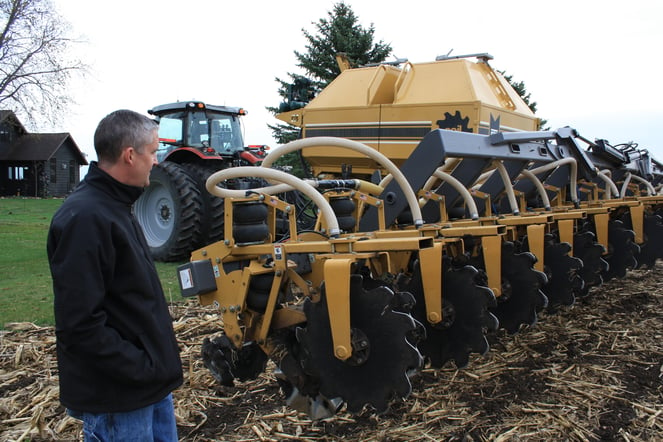 One pass with his SoilWarrior will give Ed's fields an untilled zone that holds crop residue and a tilled zone that warms quickly and provides an optimal seed bed with nutrients right where the young corn and soybean plants need them. It eliminates the need for many other farm implements.
Heglands planting season is underway, but it's not without challenges. We'll take a closer look at his planting preparations and process next time as we travel through a Season of Strip-Till.
Listen to the full audio episode: