This blog is part of a podcast series following one Minnesota farmer through a season of strip-till. Listen to the full audio episode by scrolling to the bottom.
While many farmers enjoy the freedom, independence and hand's-on nature of farming, it is after all, a business. Profitability is what keeps farmers on the land year after year. That profitability is tied to much more than just the current crop prices. Just as important is keeping a handle on input costs. Seed, herbicide and fertilizer costs don't vary between conventional and zone-till farmers.
But for Ed Hegland's Minnesota strip-till farming operation, less is often more.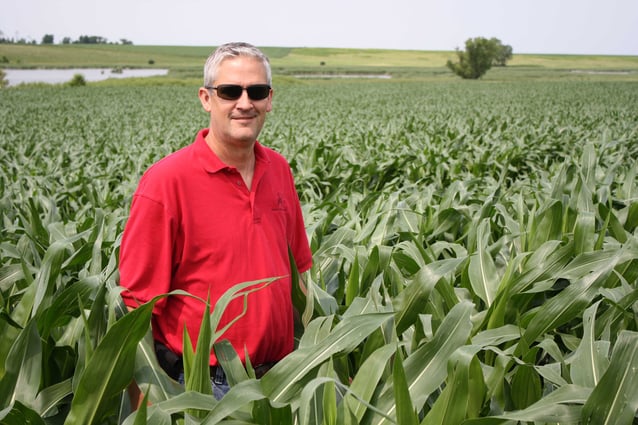 Profitability and conservation are key factors in his decision to reduce tillage.
"To some extent, fertilizer, but I still put down good fertilizer for top yields," Hegland says, "but it is less because you're putting it in a precise location. But to a greater extent, it's fuel."
Hegland estimates he's cut his annual fuel needs by one-third to one-half. Because he does less tillage and makes fewer passes, his fuel consumption and expenses are greatly reduced.
"When I switched tillage practices five or six years ago, my fuel provider called me up and asked me if I had switched providers because he hadn't brought me any fuel for so long," Hegland says with a chuckle. "I hadn't. I was still using their fuel, I just wasn't using it because I wasn't doing that deep ripping in the fall, I wasn't doing the stalk chopping or field cultivating in the spring, so that was one big difference."
Hegland's savings go beyond fuel. Because his SoilWarrior replaces numerous pieces of machinery, he's able to get by with less equipment. Even though he farms about 1,800 acres in western Minnesota's Lac Qui Parle County, he's able to do so with just one tractor.
"The major difference is machinery," Heglands contends. "I have that strip-till machine in my shed and when people ask where all the rest of my equipment is I tell them it's all right here in the SoilWarrior."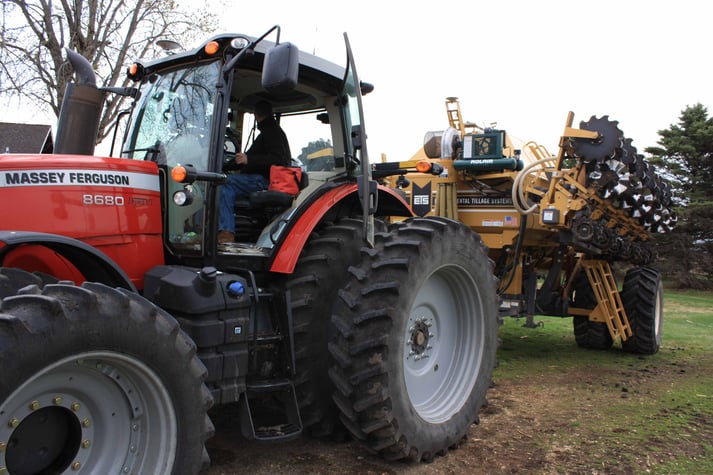 Hegland has learned that the economics and conservation aspects of reduced tillage make sense for his farm. Even though he's been doing exclusively zone tillage for several years, Hegland says he's still learning. That education includes taking part in state and national conferences. He also leans on the expertise and experiences of other farmers to get better, more efficient and more profitable.
Hegland says that for him, strip-till has made economic and environmental sense. He recognizes that other farmers who are interested in the practice may find it hard to make the leap. But it's a move he doesn't regret making.
"It's a big change, it's a management change, it's a mind-set change," Hegland says. "When I look at some of the soil erosion, some of the wind and water erosion going on, I think it's something people should seriously take a look at."
Listen to the full audio episode:
FREE RESOURCE
Add to your strip-till knowledge by downloading our ebook today!