Ryberg Farms Cuts Input Costs and Labor with Strip-Till
Brian Ryberg may be a relative newcomer to strip-till, but you'd be hard pressed to find a farmer more committed to it. Ryberg Farms near Buffalo Lake, Minnesota, grows corn, soybeans, and sugarbeets. He began farming with his father more than 30 years ago and now runs the operation with his wife and two employees.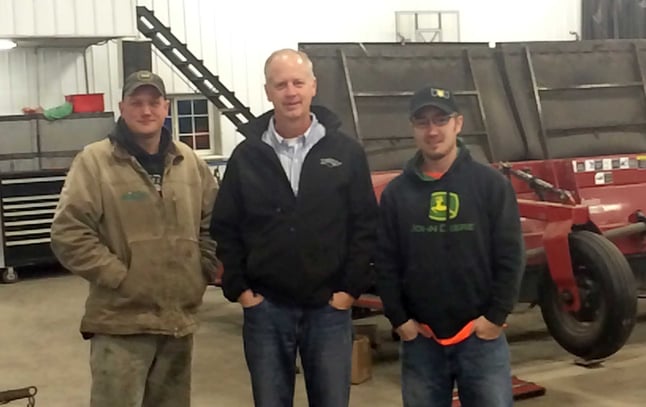 Ryberg's foray into strip-till began when he took a fence out and began farming a piece of land that had been in pasture. He noticed the crops growing on that virgin soil were taller than the rest. After talking with his agronomist, the conversation turned to strip-tillage. Ryberg had been looking for ways to save costs and reduce trips across the field. After doing hours of research, he liked what it offered.
Before taking the leap, Ryberg says he talked with experts from the University of Minnesota, North Dakota State University, and with other farmers he respects. He also went to the National Strip-Tillage Conference to learn more. "I didn't find anyone there who didn't like it. They painted a positive picture," Ryberg adds.
In the fall of 2014, Ryberg leased a SoilWarrior and zone tilled about 300 acres before a November snowfall brought field work to a halt. He refreshed the strips last spring, planted into the zones, and fell in love.
After one season of experimenting, Ryberg Farms has gone 100 percent zone tillage.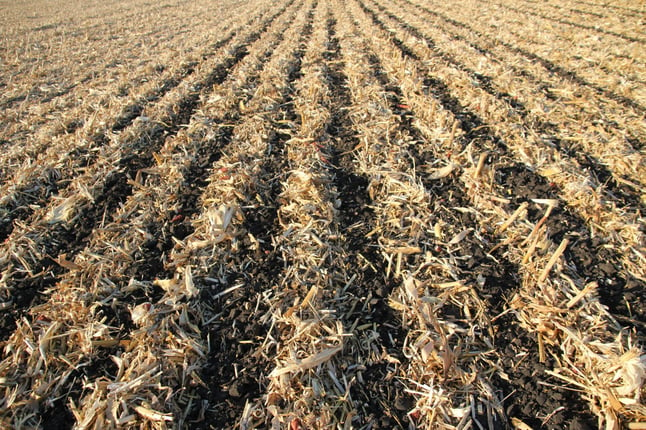 "Other farmers wanted to know what I've learned because they were too scared to try it themselves," Ryberg says. "Strip-till has really simplified things when it appeared it might be more cumbersome."
Making the switch from full surface tillage required a change of thinking, Ryberg says. "It's a whole different mindset. It's hard for us to change our way of thinking, but we're doing it for the right reasons."
The decision is already paying dividends. He sold off some unnecessary pieces of equipment, reduced tractor engine hours from 430 to 210 last year, and was able to decrease the amount of applied fertilizer because it was placed directly into the tilled zone instead of broadcast. He estimates saving about $90,000 a year in fuel, labor and fertilizer costs by switching to strip-till with the SoilWarrior. Those savings come without sacrificing crop performance.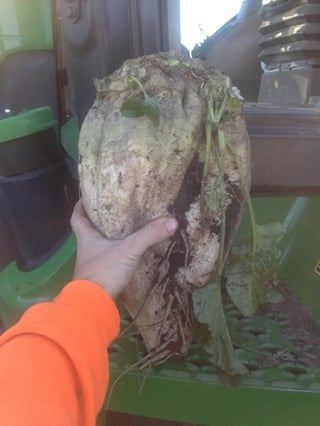 "I was very, very pleased with yields," Ryberg says. "It was a good year for crops, but in side-by-side comparisons of the strips versus the conventional tillage, there was no yield drag whatsoever. I don't see a negative on the yield side at all."
What he does expect to see is more crop residue on his fields and less erosion. Ryberg knows others are watching with interest. This fall he did some custom work for neighbors who are interested in trying zone tillage for themselves.
Ryberg has also begun utilizing cover crops like cereal rye to reduce erosion. Cover crops are seeded after sugar beets or soybeans are harvested. They start growing before winter, providing cover and root structure to boost soil health. He plans to experiment with different approaches to seeding those cover crops, too.
As for the equipment he uses to make the zones, he couldn't be happier with the performance of his SoilWarrior and the support he's received.
"The SoilWarrior has been excellent. It's very well built," Ryberg says, "and the company has been unbelievable to work with. They've stood behind their product and supported me. I look forward to a good relationship."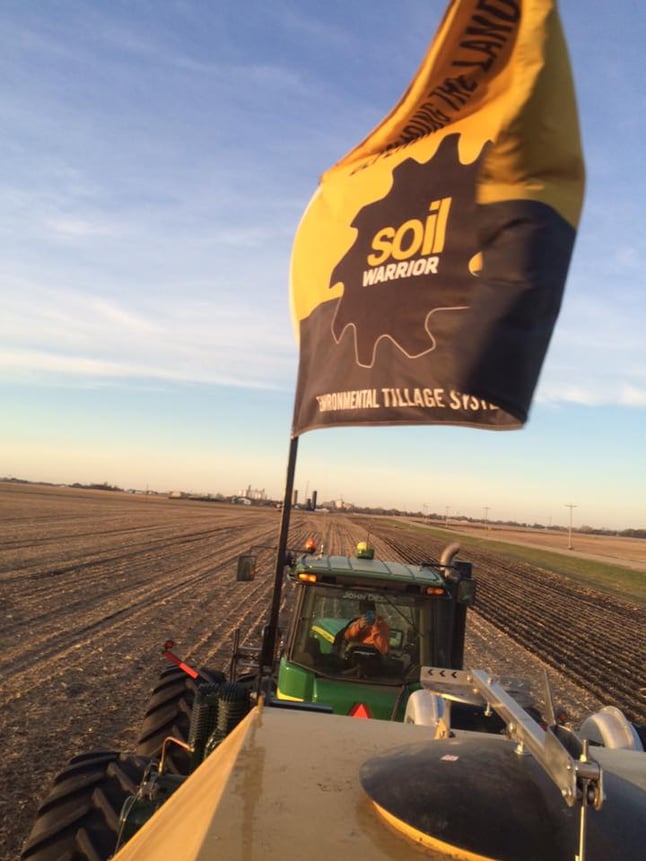 ---
Download our eBook to learn more about SoilWarrior zone tillage.