NCGA Contest Winners Share Why They Own A SoilWarrior®
2020 was anything but typical. But for farmers who got an early start on planting, managed to navigate extreme weather and put down the right fertility, it turned out pretty great. Especially for those who were able to capitalize on improved crop prices and earn top placements in the National Corn Growers Association (NCGA) Yield Contest.
While the recipe for higher yields is different across each farm, strip-till is part of the equation for several NCGA winners. At least six of them across five states used a SoilWarrior® for their tillage and fertility placement in 2020. Despite different levels of experience with the system and soils that ranged from extremely rocky to light and sandy, the SoilWarrior proved its place and versatility in each field.
We talked with four of the NCGA state winners who shared insights on how it performed and why it's the right fit for their operations.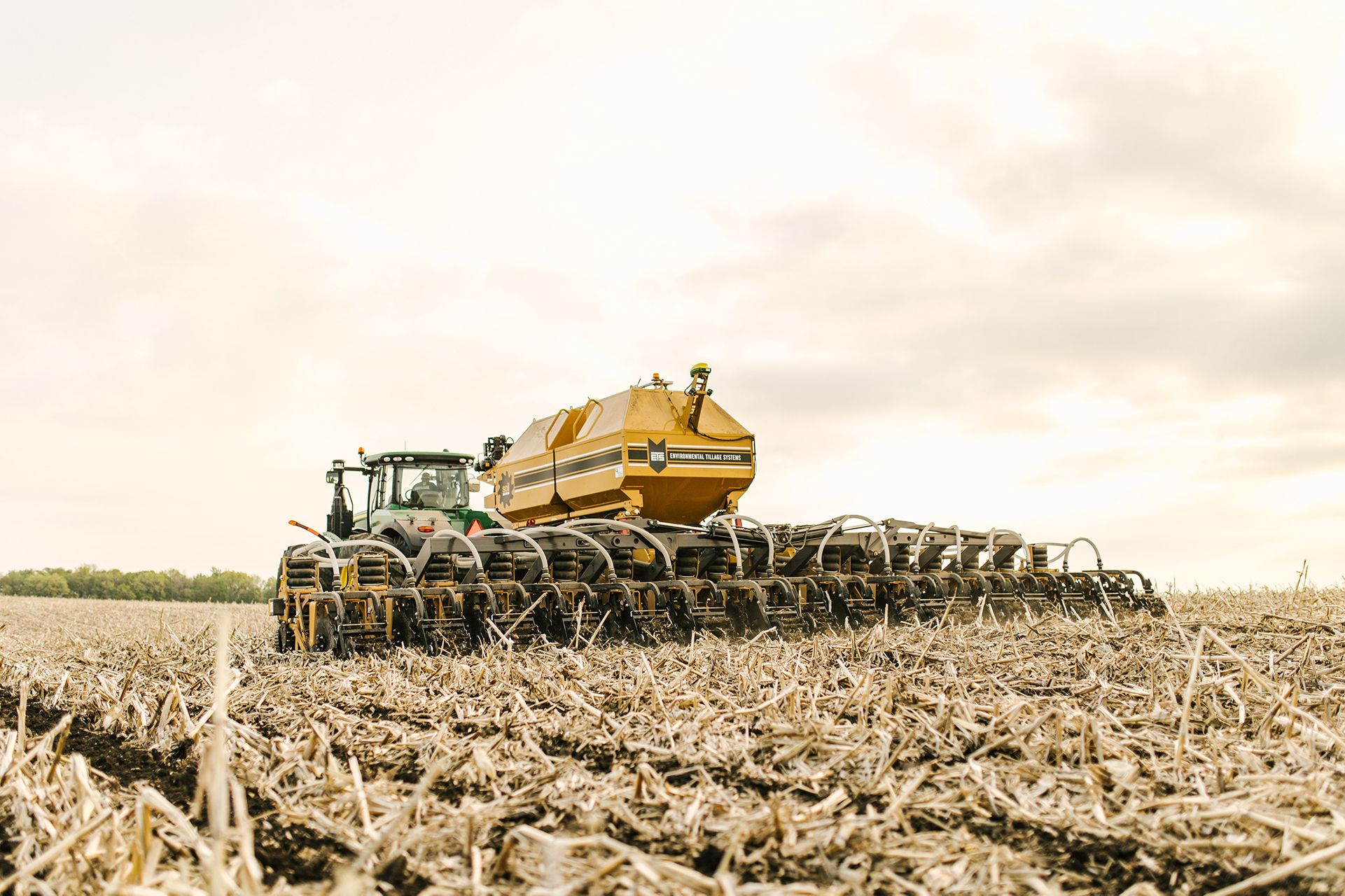 ---
Brooks Cardinal (Third Place, Indiana)
Yield: 310.5510, Irrigated
Getting a SoilWarrior was a last-minute decision for Brooks Cardinal and his brother Brandon, but it's one they don't regret. The Corn Warriors star dove into strip-till for the first time in 2020 after hearing about David Hula's high-yield experience. He thought he might use the system on 500 acres and ended up covering 1,000.
To Brooks, the greatest advantages of the machine include getting in the fields early for planting, excellent emergence and better fertilizer efficiency. He loves how the coulter-based row units and lead coulter mix fertilizer evenly across the 8-inch strip. In fact, he thinks those were the best planting conditions he's ever had.
"Everything came up quickly in the strips and looked great from the start," said Cardinal. "Soil health is something growers should pay attention to. When you get your soils and nutrients right from the start, it shows."
---
Tom Jeffres (First Place, New York)
Yield: 286.6724, Irrigated
Tom Jeffres started building zones about 15 years ago, slowly moving away from conventional tillage. Now about 80% of his acres are strip-tilled, and he plants cover crops. He's used a few different machines over the years, which usually needed a shank to stay in the ground because his soil is so rocky and abrasive.
He was skeptical of the SoilWarrior at first because he wasn't sure the coulters would get deep enough or that it was tough enough to handle his fields. After one season, he's decided to give it another shot and expand his system from 12 to 16 rows.
"The SoilWarrior helped us cover more acres faster with fewer overall breakdowns. We did about 1,000-1,200 acres before stopping to repair or replace parts. With our last machine, we'd maybe go 100 acres at a time. Having less downtime is incredible," said Jeffres.
---
Brian Hefty (Second Place, South Dakota)
Yield: 265.8643, Non-Irrigated
While Brian Hefty appreciates the SoilWarrior's durability and fast ground speed, it's the system's fertilizer placement that keeps him using it season after season. One pass in the fall puts down all the P & K his crops need, mixed top to bottom throughout the zone. A second pass with N in the spring ensures strips are ready to feed each plant.
"Most machines band it in just one to two spots. When I'm aiming for big yields, I don't want to burn the roots. I like the fact that it's spread throughout the zone where the plant needs it," said Hefty who farms with his brother Darren, owns Hefty Seed Company and co-hosts the AgPhD Show.
The Hefty family has strip-tilled for more than 15 years because it helps limit erosion, builds organic matter and holds moisture in their soils. It also allows them to get into the fields early for planting, which is key for good yields. They switched from no-till several years ago to improve emergence since the soil in strips is 7 degrees warmer.
"Getting an early start to planting, having a balanced fertility program and conserving moisture are really important for us in South Dakota. If we had rain after July 5 last year, I think we would've gotten 300 bushel corn," said Hefty.
---
Justin Quandt (Second Place, North Dakota)
Yield: 254.7762, Irrigated
Justin Quandt and his family are no strangers to strip-till, the SoilWarrior or the NCGA Yield Contest. The Quandts started strip-tilling about 20 years ago to help keep their sandy soil in place. They've owned a SoilWarrior for almost a decade now and have placed in the NCGA Yield Contest for 26 years.
They like running a SoilWarrior because it's helped them produce higher yields with less inputs, more organic matter in soil tests, better stands with less seed costs. Plus, it's low maintenance.
"We have always had good luck with our SoilWarrior. The oil bath bearings are great and almost maintenance free during the season. Our rig is getting older but is still very efficient with very few breakdowns," said Quandt.
It also offers him the flexibility to change fertilizer rates and put down different products, which is something he likes to tweak every year to see if it improves yield potential. While only time will tell if he gets it right, he knows he has the best system to support his goals.
---
Are you ready to try a SoilWarrior on your farm?