SoilWarrior X
The coulter-based SoilWarrior X row unit is the foundation of our business and sets us apart from the competition. Both the cog wheel and coulters cut through corn residue with ease and resist plugging. This row unit is adjustable to provide either deep or standard depth tillage with a 10 to 12-inch wide zone ideal for planting.
Standard Depth Tillage: Replace the cog wheel with two 20-inch wavy coulters to provide 2 to 6 inches of vertical tillage. This configuration is great for spring because it promotes rapid germination and early root development, but it can be used in any season. The lead coulter kit, a bolt-on replacement for the gauge wheel, helps eliminate variability in the zone in tough soil conditions.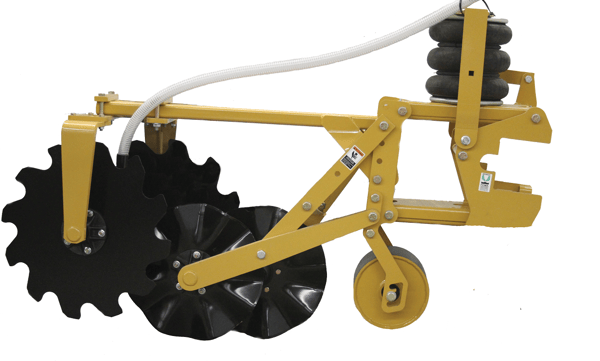 Deep Tillage: A large 30-inch diameter cog wheel with replaceable iron tillage bits fractures the soil up to 12 inches deep. It is followed by two 25-inch serrated containment that contain the soil in the zone. These containments are the largest in the industry and can be adjusted for width, position, and angle. A removable gauge wheel helps provide depth control.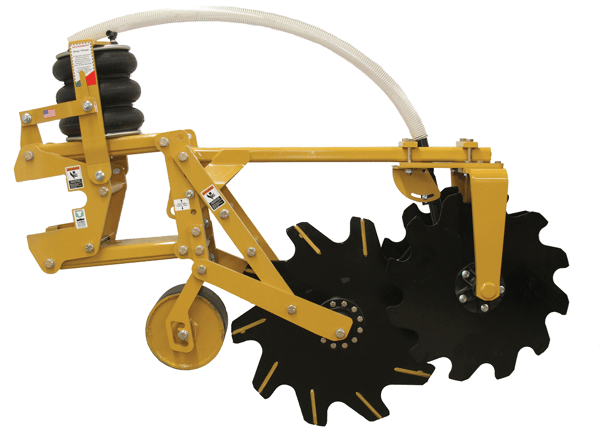 SoilWarrior N
The SoilWarrior N row unit is a versatile choice for growers wanting to create 8 to 10-inch wide planting zones using a single coulter or a coulter/shank combination. Till up to 5 inches deep with the wavy coulter, attach a shank for a total tillage depth of 9 inches, or add a knife for NH3 application. The 25-inch serrated coulters ensure soil is contained and nutrients are sealed in the zone.