Preparing Equipment for Fall Strip-Tillage
Anyone who has seen one knows the SoilWarrior© is a heavy duty implement built to take on the toughest farming conditions. But even the best-built piece of equipment needs maintenance to make sure it works smoothly and offers hours of use. Regular inspections and upkeep are vital to ensure your SoilWarrior is ready to go when it's time to get in the field.
"Everything needs eyes on it at least once a season," says Kevin Kuehn, product support manager for Environmental Tillage Systems (ETS).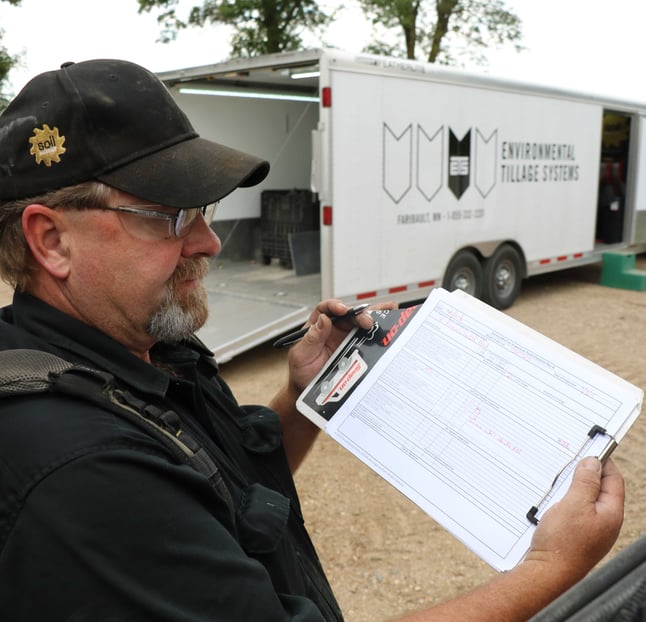 With fall harvest rapidly approaching, now is the perfect time to perform maintenance and prep your strip-till equipment for the season. For ETS customers who are doing the maintenance themselves, Kuehn has several recommendations:
Hook the SoilWarrior up to the tractor that will be used for tillage and fertilizer placement. Perform necessary technology updates to make sure everything is in sync.
Cycle fertilizer drives. Check the position of fertilizer tubes and make sure drives and meters are set up properly.
Load fertilizer prescriptions for 2016.
Examine all hoses and tubes for condition and position.
Make sure all hardware is in proper condition and tightened appropriately.
Check bearings and oil level in hubs. Replace oil if it's dirty.
Examine coulters for wear and ensure installed coulters match soil conditions and desired tillage depth.
If using liquid fertilizer, flush the system to remove spring fertilizer and ensure proper flow and nozzle pattern.
"Proper planning is important," Kuehn adds. "Farmers should test all functions including the air and hydraulics so your strip-tillage equipment is ready to go when you are."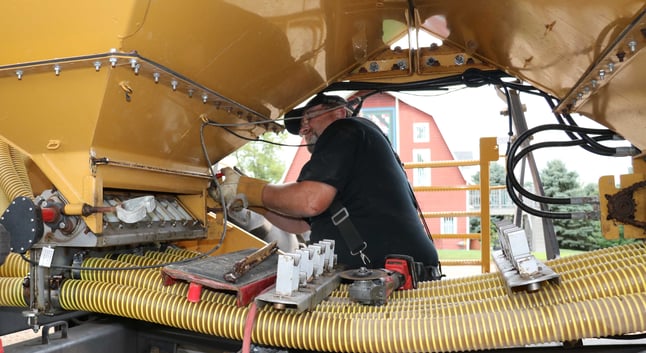 While farmers can and should perform regular maintenance on their SoilWarrior themselves, ETS offers a SoilWarrior© Inspection Service that consists of an on-farm, point-by-point inspection of the machine.
Austin Sinders is an ETS service technician who performs inspections in the Eastern U.S. Corn Belt and Canada. The thorough evaluations offer farmers peace of mind that when the time comes for tillage to start, the SoilWarrior will be ready.
Sinders recommends that farmers have their SoilWarrior inspected once a year. "It may seem like a lot, but if it can help you prevent major breakdowns and keep running in the field, it's worth the investment."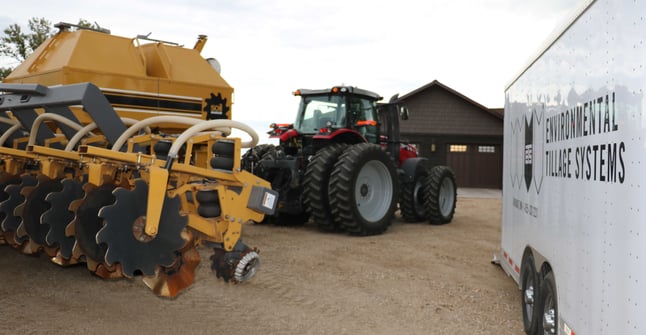 ETS offers inspections in spring and fall. For more information on our service programs or to order parts, call 507-332-2231 or send us a message.