Tuesday, July 30, 2019
10:00 am - 3:00 pm
DESCRIPTION
Join Ed and Luke Koffman and Environmental Tillage Systems for a free informational strip-till and soil health event.
Presenters will share their journey with strip-till as primary tillage practice and discuss strip-till equipment. Learn how manure application and cover crops can be integrated with strip-till. See first hand how strip-till and cover crops has worked for Luke during our infield session.
LOCATION
Eden Community Center- 104 Pine St Eden, Wisconsin 53019
FREE REGISTRATION
The strip-tillage field day and lunch are free to attendees, but pre-registration is required for meal counts and seating. RSVP by July 26th.

TOPICS
Field day topics will include strip-till basics, manure application, and cover crops. There will be a SoilWarrior demonstration, if weather allows. You will be able to take a crop tour and see first hand what crops look like in season after being planted into SoilWarrior zones.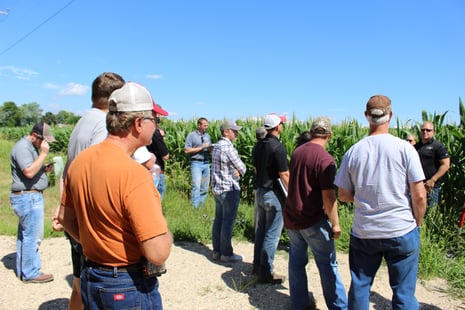 Download the Flyer and Share with Your Neighbor!