LandPro Equipment Introduces the SoilWarrior to Western New York
Environmental Tillage Systems (ETS) is excited to partner with LandPro Equipment to help farmers in western New York improve soil health with SoilWarrior® zone tillage and nutrient application equipment. LandPro became a dealer for SoilWarrior in late 2018 and has experienced tremendous success with the premier strip-tillage brand.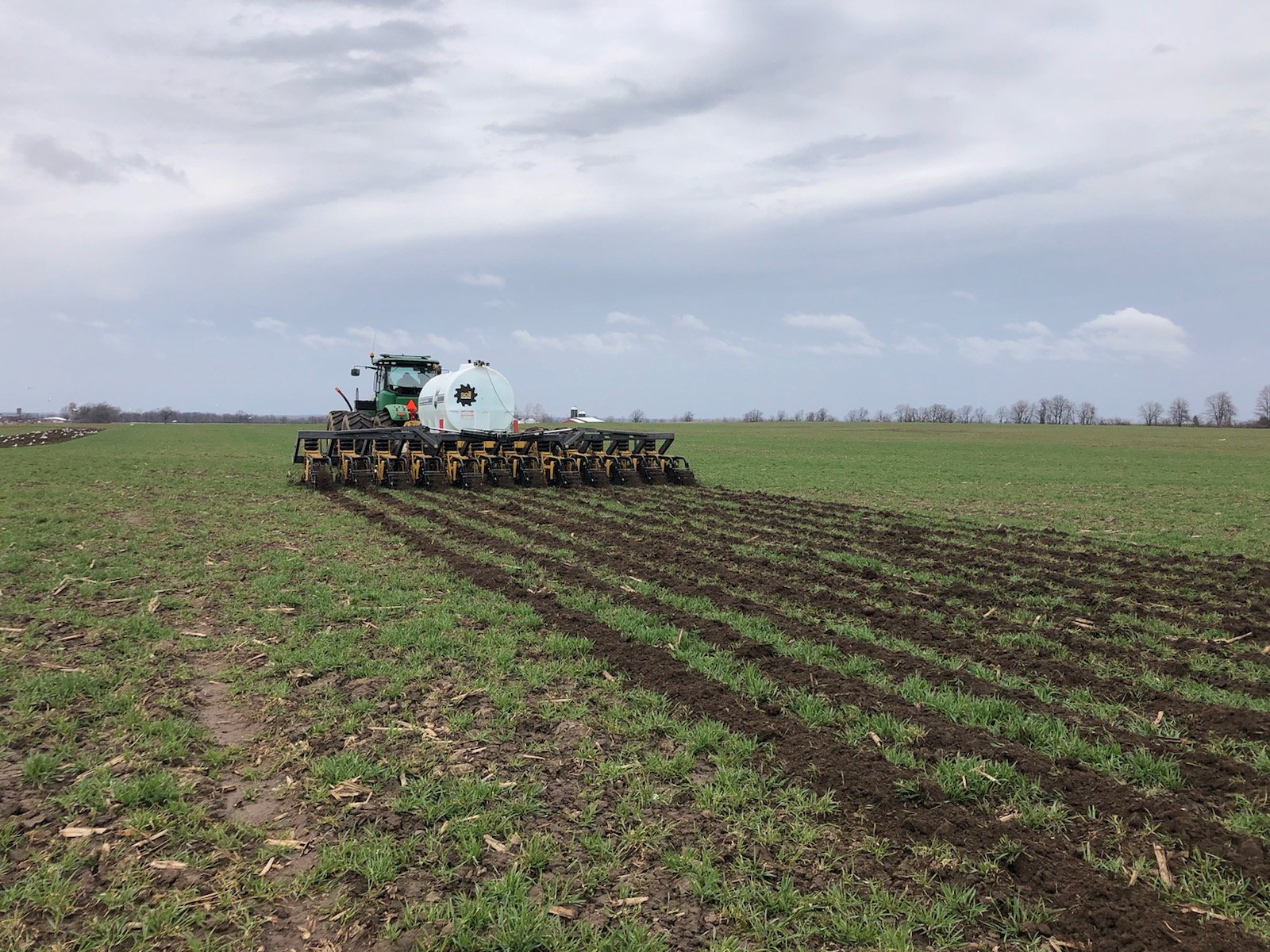 "We are thrilled to add Soil Warrior to our outstanding line-up of equipment suppliers. Their products offer our customers a unique new opportunity in tillage equipment," said Colin Beaver, LandPro Ag Sales Manager.

This new partnership allows ETS to expand their sales efforts to reach a growing strip-tillage market. "We are pleased that Colin Beaver and his highly experienced, customer-centric, LandPro team is representing the SoilWarrior line in western New York," said Brent Brueland, ETS VP Sales & Marketing. "Their sales team is familiar with local farming practices necessary to help their growers succeed, and we are excited to help maximize their success."

Western New York has some similarities to Minnesota where the SoilWarrior was invented and is manufactured. "LandPro's territory encompasses a highly varied landscape including areas with challenging field conditions," continued Brueland. LandPro's quick success with the new equipment brand can be attributed to the unique features of the SoilWarrior system. "The SoilWarrior was developed in Minnesota and has been field-proven for over 15 years across North America. Its coulter-only design allows the SoilWarrior to perform in rocky conditions where other strip-till systems cannot thrive."

About Environmental Tillage Systems
Environmental Tillage Systems is a premier manufacturer of zone tillage equipment in Faribault, Minn. Its flagship product is the SoilWarrior®, a complete strip-till system that enhances soil productivity and farm profitability. ETS products set the standard for in-field performance, machine durability, and ease of operation. Founded on a farm in southeast Minnesota, the company now serves clients across North America and internationally. To learn more, visit soilwarrior.com.

About LandPro Equipment
LandPro Equipment is a premier John Deere Ag & Turf, Compact Construction Equipment, and Commercial Mower dealer. Serving customers from 20 locations in Western New York, Eastern Ohio, and Northwest and Central Pennsylvania, LandPro offers a range of farm, commercial landscaping, lawn and garden equipment, and light industrial/construction equipment.
Ready to take the first step? See a SoilWarrior in action. Click the button to get started.