Austin Carlson has joined the team at Environmental Tillage Systems (ETS) as a Service Technician. In this role, he will continue to grow the company's reputation for excellent customer service by supporting SoilWarrior clients in North and South Dakota, Wyoming, Colorado and Nebraska.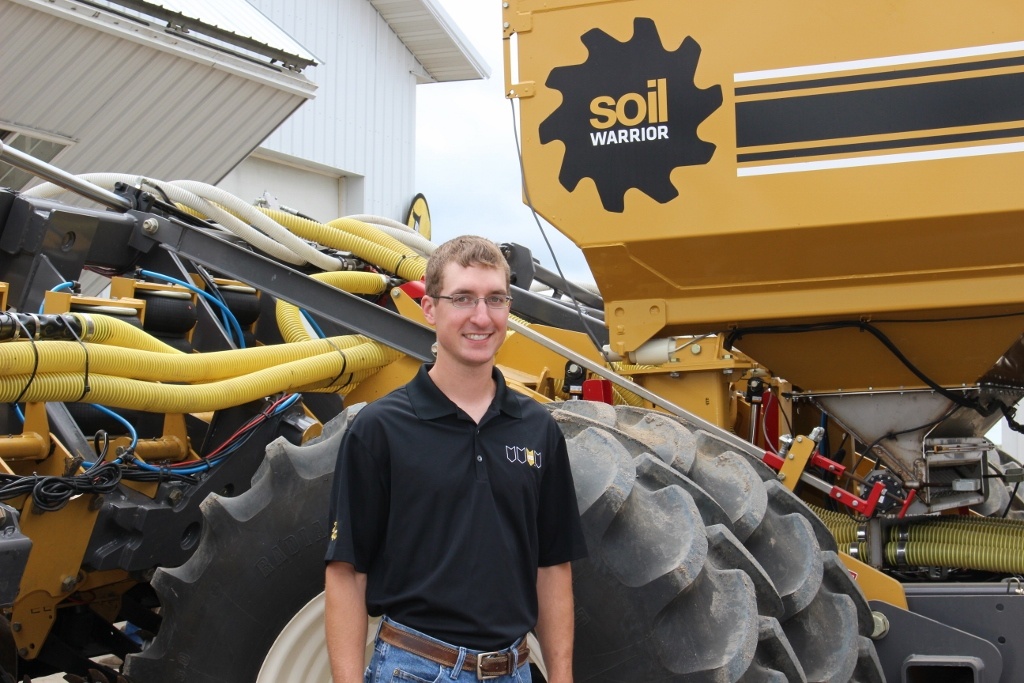 Carlson is a 2016 graduate of South Dakota State University with a Bachelor of Science in Agriculture Systems Technology. He has an extensive background in the agriculture and equipment industries including experiences as a Technical Services & Support Intern at AGCO Corporation and a Crop Scout Intern at Valley Springs Farmer's Coop.
"I am excited to have Austin join our team. His education and skill-set are a great addition to the ETS service department," remarks Tanner Schuldt, ETS Service Manager. "His attitude, personality and willingness to learn are some of his great attributes. These are some of the qualities we look for in ETS employees, and I know we have hired a good one in Austin Carlson."
---
Interested in joining our growing team?