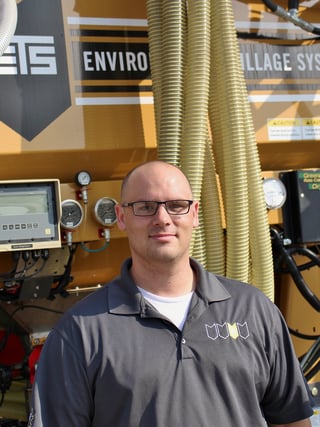 Environmental Tillage Systems (ETS) is proud to welcome Mike Eaton to its sales team as the Regional Sales Manager for its Northeastern region. In this role, Mike will be responsible for direct sales of SoilWarrior® zone tillage equipment to innovative farmers.
Eaton has an extensive background in the agriculture industry including his former role as a Territory Development/Project Manager at Southwest Ag Partners where he helped launch the SoilWarrior Precision Ag Retailer (PAR) program. A graduate of St. Clair College in Windsor, Ontario, Eaton is passionate about serving farmers. He is also a volunteer firefighter for the Kingsville Fire Department.
"Mike brings a wealth of agricultural knowledge and experiences to ETS," said Brent Brueland, ETS Vice President of Sales and Marketing. "His experience with the SoilWarrior PAR program is an asset that will allow Mike to identify challenges and develop solutions for farmers in his area. The addition of Mike to our sales team enhances the company's ability to provide value to our customers as they maximize productivity while minimizing their environmental impact."
Environmental Tillage Systems is a premier manufacturer of zone tillage equipment in Faribault, Minn. Its flagship product is the SoilWarrior, a complete strip-till system that enhances soil productivity and farm profitability. ETS products set the standard for in-field performance, machine durability, and ease of operation. Founded on the farm in southeast Minnesota, the company now serves clients in the USA, Canada, Australia, and New Zealand. To learn more, visit soilwarrior.com.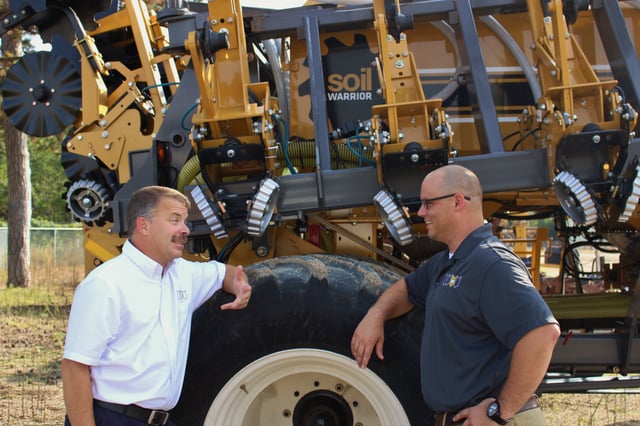 ---
Check out our blog for the latest news about ETS zone tillage and
our SoilWarrior product line.